We are thrilled to announce that Innovation Visual have been awarded HubSpot Diamond Partner status. This achievement means we are one of the top HubSpot Partner agencies in the UK.
HubSpot is a scalable marketing, sales, and service platform that helps companies to attract visitors, convert leads, and close & retain customers and we have been proud HubSpot Partners in the UK for over 6 years.
Achieving this Diamond tier ranking with HubSpot is a huge achievement but is also a challenge. It is a result of several years of work with a wide range of clients, supporting them in implementing the right HubSpot solutions for their business as it grows. From onboarding stage right through to more complex evolutions, we work with clients as their business evolves and their requirements change, to deliver the solutions they need to drive business results across the organisation from marketing to sales, service, C-Suite reporting and more.
Our in-house MarTech Hub team are HubSpot experts, with many years of cumulative experience and skill. They ensure they stay abreast of how HubSpot is evolving with a minimum of 8 hours training each per month across each of the hubs, as well as core integrations.
Chris Watson-James, Innovation Visual's MarTech Hub Lead said, 'Achieving Diamond tier status is tangible recognition of the volume and quality of work my team has delivered, especially over the past year. We have worked with a number of exceptional clients to solve their MarTech issues and deliver them the solution they need to meet their various business goals. It is testament to the value of our work and to the capability of the platform that we are still working on an ongoing basis with so many of them, delivering ever greater ROI, results and insights'.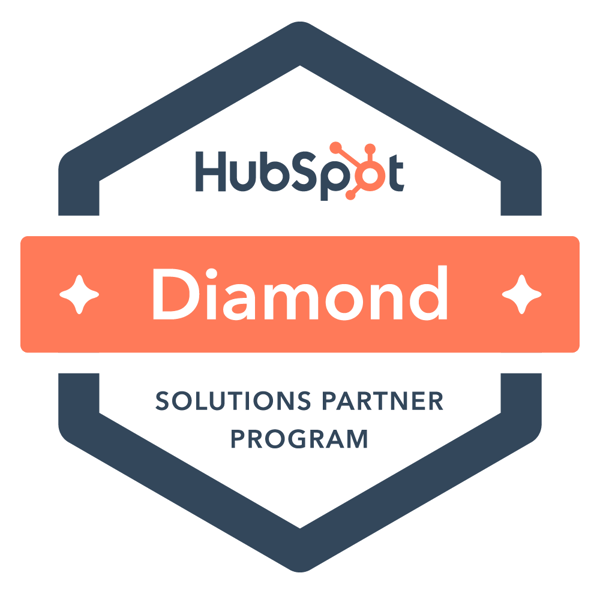 We are delighted to have attained this exceptional recognition for our work with HubSpot, and look forward to continuing our long and successful ongoing partnership.
If you'd like to talk to us about how to make the best use of HubSpot for your organisation then please get in touch, we'd be delighted to help. We're looking forward to hearing from you.