As a HubSpot Partner Innovation Visual were invited to attend the Partner Day at this years' INBOUND 2018 event in Boston, MA. INBOUND is hosted by HubSpot bringing together a community of people who are driven by a passion for digital marketing, sales and delighting customers through applying the inbound methodology.
The day attracted over 2000 HubSpot partners to the event held at the Boston Marriott Copley Place hotel, offering a full day of in depth learning and the chance to network with other digital marketers.
Welcome to INBOUND
Everyone was treated to a warm welcome to the event with a selection of breakfast options and hot drinks to tuck into before the opening remarks from Christian Kinnear, VP of Sales at HubSpot and JD Sherman, COO of HubSpot.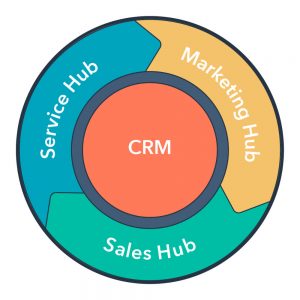 HubSpot has grown significantly since it was founded in 2005 and Christian outlined how for the company today the main focus is to: Grow Better. JD offered an interesting insight into how HubSpot has changed and developed with regards to attracting new customers. To begin with the inbound methodology was the main draw for new business, however now it is word of mouth that brings people to HubSpot. In fact, 33% of people now first hear about HubSpot due to word of mouth and referrals are the biggest driver of new business.
Growing better is something that JD also reiterated during his talk discussing how the HubSpot way is not just about satisfying customers, it is about delighting them. Happy customers are vital for the longevity of a company, so creating an awesome customer experience should be a priority. This means that the Flywheel model now better suits the offering that HubSpot provide for its customers.
The HubSpot product suite can be described as a full stack of marketing, sales and service using their CRM (customer relationship manager).
The HubSpot Marketing Hubs
The development of this suite has contributed to bringing about a management structure within HubSpot that sees a product General Manager oversee each individual hub:
• Marketing Hub – Nicholas Holland
• Sales Hub – Lou Orfanos
• Service Hub – Michael Rebord
We were treated to a talk from each of these managers who outlined how each individual hub has improved, in some cases with the addition of new features, to help us as marketeers and sales people deliver an even better service to our leads and customers.
Breakout Sessions
The introduction to Partner Day at INBOUND certainly got everyone fired up to move on to the breakout sessions, featuring talks and hangouts with a number of marketing experts, who shared their knowledge to help us as marketers improve the service we provide.
Some of the standout breakout sessions which the Innovation Visual team attended included 'Quick Wins: Start a New Relationship off the Right Way' by Robbie McFarlane of HubSpot focusing on how to go about showing early value for clients, 'Get More Bang For Your Content Buck' by Bridget Deutz of Leighton Interactive focusing on reworking and optimising historic content, and 'Marketing Hub 2.0' by Nicholas Holland, which focused on how to supercharge growth with the latest HubSpot developments in the marketing hub.
The buffet lunch also went down well with the Innovation Visual team!
Opening Keynote & Welcome Party
After an action-packed day, the agenda continued at the Boston Convention & Exhibition Centre, which is the venue for the main INBOUND event. We were treated to a keynote from Deepak Chopra, best-selling author and founder of the Deepak Foundation, which certainly left a positive impression on our team.
After the keynote came the chance to explore the INBOUND event, enjoying the complimentary food and drink, check out the stalls and engage with other like-minded marketeers. Attending the Welcome Party of INBOUND certainly put in perspective the scale of this event, with around 25,000 people set to attend INBOUND over the next week.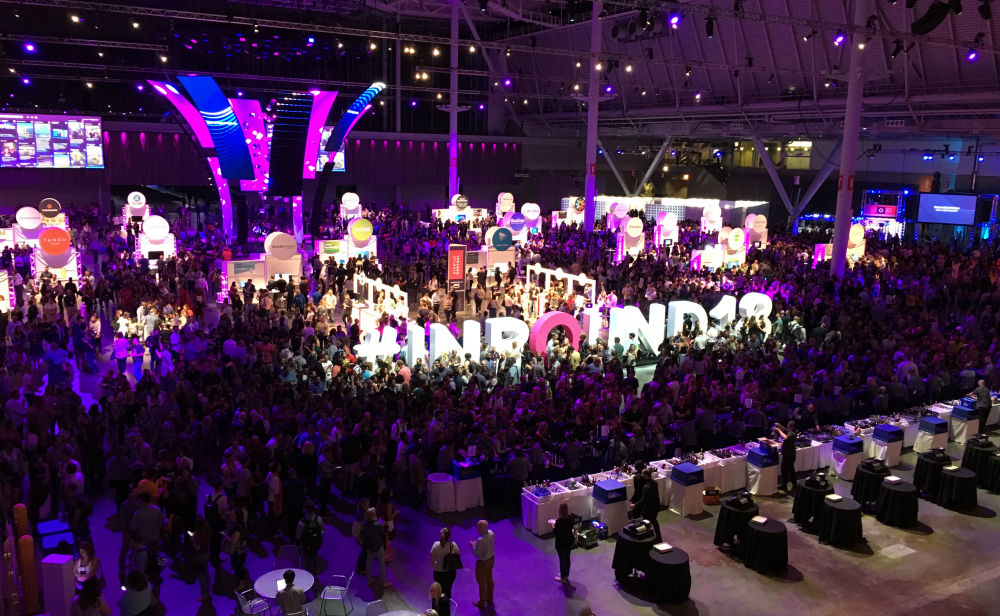 Ready for INBOUND 2018
Partner Day was a great way to start INBOUND 2018. With a fully packed agenda for the rest of the week, the Innovation Visual team are looking forward to learning more about marketing and sale, and then bringing this knowledge back to the office to further improve the service we deliver to both our existing and future clients.