Our MarTech team dedicate time every month to ensure that they are up to date with the latest features and updates from HubSpot. We want to make sure that we can leverage each element of functionality to ensure our clients are utilising their HubSpot portal as effectively as possible.
In May, we saw exciting updates for the Sales and Service Hubs including updates with Playbooks, Call Transcriptions and Inbound Calling.
We've put this blog together to dive into more detail about some of the newest and most exciting product updates announced this month.
Sales Hub & Service Hubs
Playbooks
With Sales Hub and Service Hub Pro, your Sales and Service teams will now be able to build a library of sales/service best practices documentation, knowledge articles & resources to share. Playbooks are easily accessible inside your HubSpot CRM where users can intuitively search for and open playbooks in any CRM record - contact, company, deal or ticket. As well as this, it is possible to create up to 5 playbooks where notes can be added to capture and log import details.
Playbooks can help to increase efficiency and ensure consistency within your team. With Playbooks, you can create anything from product sheets to pricing guidelines. For example, your sales teams can pull up a call script to ask the right questions during a discovery call or access a battlecard to clearly outline the differences between your solution and a competitors when talking to a prospect.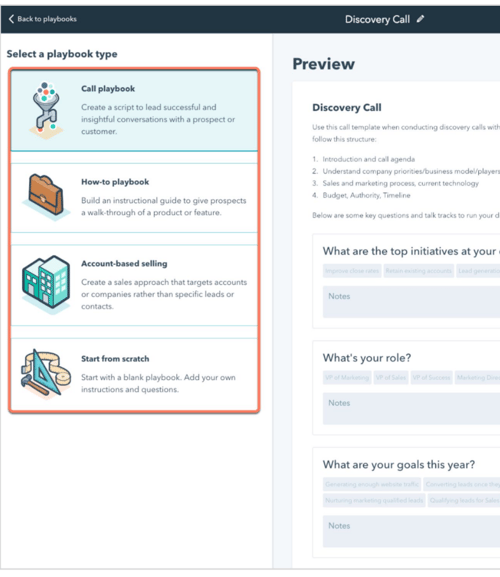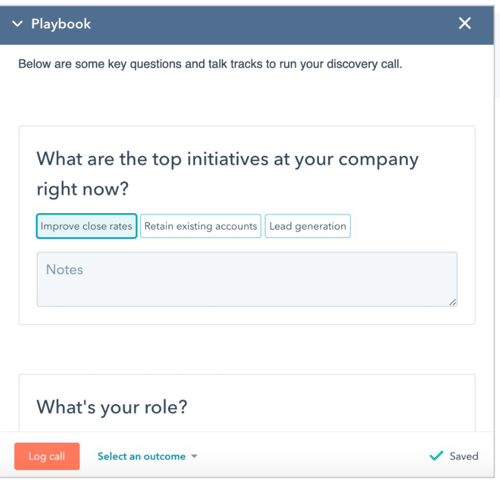 Scale your library & capture valuable context with Playbooks in Sales & Service Hub Enterprise
Playbooks are even better with Sales and Service Hub Enterprise. You will get all the features from Sales & Service Hub Pro plus an additional playbook capacity meaning you can build a library of up to 5,000 playbooks. As well as this, you will be able to embed properties to ask specific questions right inside your playbooks that can be used to drive reports, and trigger actions inside HubSpot through automation.
Call Transcription & Coaching
With Call Transcription & Coaching in Sales & Service Hub Professional, every call between your team and your prospects & customers will be automatically captured (750hrs/month). You will be able to automatically transcribe calls placed from HubSpot or a connected third party provider like Zoom. Calling & commenting will be available where managers will be able to review and leave comments (on desktop and mobile) to provide coaching and best practice feedback to their team.
A key benefit is that users will be freed from note taking to focus on the prospects & customers in the moment. To make things even easier, you'll be able to search transcripts for specific information or terms used in an individual call or across all your calls.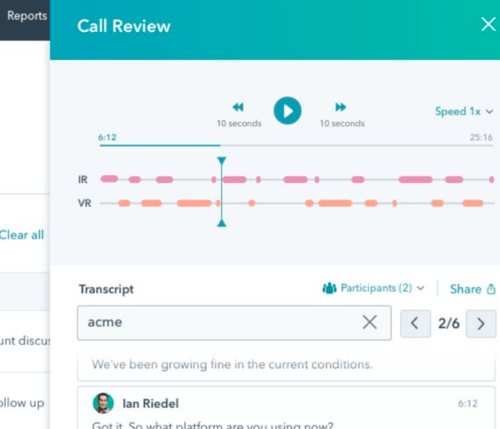 Gain deeper insight into your teams' calls
with Call Transcription & Coaching in Sales & Service Hub Enterprise
In Sales & Service Hub Enterprise, call transcription is even more powerful with additional capacity and the help of AI. Create a list of tracked terms mentioned during calls like top
competitors, product names, or terms that signify key parts of your team's process. Use these tracked terms to easily track mentions of keywords, build detailed reports on the contents of your teams' calls. It is worth noting that in Enterprise you will get 1,500hrs calls transcribed per month.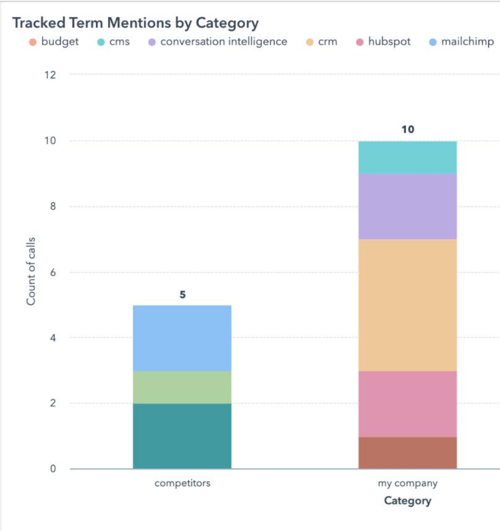 New inbound calling functionality and HubSpot-provided phone numbers
With Sales and Service Hub Pro, users will be able to place and receive calls using a HubSpot-provided US, UK, or Canadian phone number and centralise all conversation records and transcripts in one place. These phone numbers can be used to place outbound calls and
forward inbound calls to personal devices. All inbound and outbound call records, recordings, and transcriptions live in the CRM.
Features include:
Ability to acquire multiple phone numbers per account (1 in Starter, 3 in Pro, 5 in Enterprise)

Inbound calls forwarded to personal mobile Phone
Close the conversation loop with inbound calling - available
in Starter + subscriptions
Now users can record their incoming calls in their CRM, allowing them to communicate with and service contacts on their own time. Calls can be recorded and auto-logged in your HubSpot
database on the contact record. To receive calls, you must use a HubSpot-provided phone number.
Features include:
Minute limits by subscription (500 minutes/account for Starter, 3,000/account for Pro, 12,000/account for Enterprise)
Voice prompt for inbound recording consent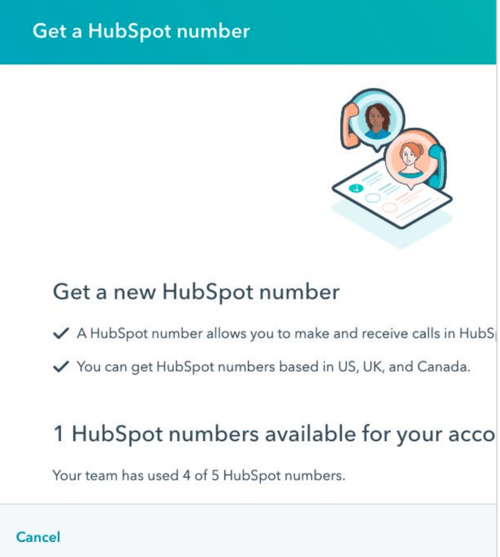 Get in touch
If you'd like to find out more about these announcements or HubSpot in general and how it can be used to improve efficiency and ensure your team are providing the high-quality service to your prospects and customers, then why not get in touch? We are a Diamond HubSpot Partner agency with many years of experience in helping businesses utilise their HubSpot platforms, we'd be happy to show you how the platform can be moulded to fit your business structure and deliver results.