Each month the team at Innovation Visual dedicates time to staying on top of the latest features that HubSpot bring to market, so we can share that knowledge with our clients and help them utilise their HubSpot platform.
In July, we saw exciting updates in all the hubs including customised quote templates, the ability for buyers to select quantities on payment links as well as the ability to include ad performance metrics in custom reporting…plus much more!
We've put this blog together to dive into more detail about some of the newest and most exciting product updates announced this month.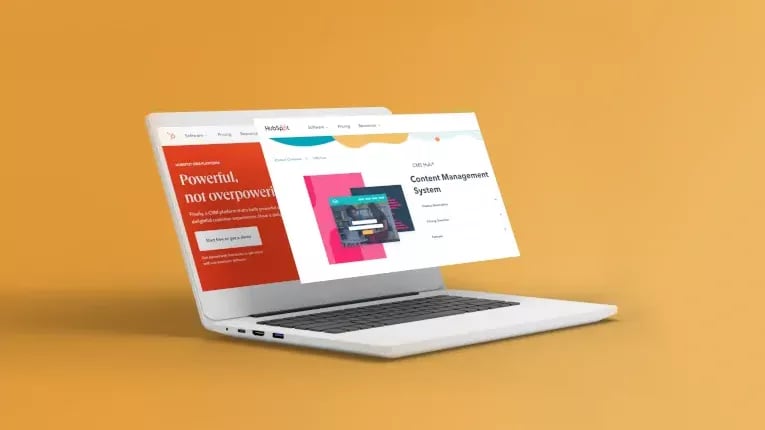 July Updates
Free CMS Website Themes
In line with the launch of the free version of the HubSpot CMS, HubSpot now offer a wide array of free website themes. This collection is full of expertly-crafted themes to suit small businesses, marketing, non-profit – whatever your need is, and these themes are a perfect basis for the design of your new website. Free CMS website themes are scalable. Allowing you to adapt and customise these templates to meet your business needs as you expand.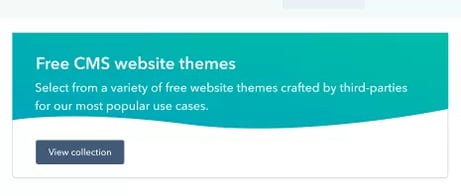 Buyer Selected Quantity on Payment Links
Your buyers can now select the quantity of each product they want to purchase when checking out. Maximise revenue and create a friction-free checkout process when you direct buyers to payment links with buyer-selected quantities. All you need to do is simply turn on the setting when configuring your line item for a payment link, and your buyers should be able to select quantities of up to 99, with automated charging and sales receipt processing. You'll spend less time managing differing product quantities across various links and your buyers get a far better experience. Please note buyer-selected quantities on payment links are available for all customers on Starter and above.
Customised Quote Templates
Leverage customised quote templates in a variety of designs (e.g. Modern, Basic, Original) when creating quotes in HubSpot's quote wizard. Customised quote templates combine the power of the CRM, CMS, and payments tools to enable you to create personalised quoting, contracting, and invoicing experiences for your customers.
These templates are flexible enough for a variety of team structures, from sales reps who seek time-saving, code-free templates, to developers who can customise themes and quote modules to match branding across landing pages, website, data, and more.
Please note customised quote templates are available for all customers at all tiers, alongside super admins with Sales Hub Pro or Enterprise. Developers require access to the design manager with CMS starter and above or Marketing Hub Pro/Enterprise to develop quote templates.
Attach Photos to Notes and Activities on iOS
Stay productive on the go with this new feature! You can now attach photos to notes and activities and view the uploaded photos on the timeline on iOS. Available for all Sales Hub and CRM customers.
Dark Mode is Now Available for iOS and Android
Accessibility and inclusivity is at the forefront of a great product experience, and this update can benefit you and your teams. Dark mode for iOS and Android is now available for all customers.
Data Sync Apps for Marketing Teams
Discover a suite of 19 data sync apps built just for you and your marketing team. Use these integrations to keep your marketing efforts in sync with the rest of your operations and utilise your software. HubSpot's new suite of data sync apps are now available for all Marketing Hub and Operations Hub Starter and above customers.
Ad Performance Metrics in Custom Reporting
Connect your Facebook, Google or LinkedIn ad accounts to measure performance across the board. Look at year-over-year spend, drill into specific campaigns and ad levels, and compare spend across ads all in a single report. Available for all Marketing Hub Professional and above customers.
Collaboration Tools: Commenting Upgrades
A huge feature upgrade to commenting is now live, allowing support for comment threads, and attaching/highlighting comments directly to individual parts of the asset you're working on. Upgrades to commenting are now available for all Marketing Hub Professional and above customers.
Campaigns Improvements: "Create Asset" Link & Auto-select Campaign
Discover two features that enable you to create assets from the campaigns details page and easily associate these newly created assets to the respective campaign. Available for all Marketing Hub Professional and Marketing Hub Enterprise customers.
Service Analytics: New Goal Type - Revenue and Deals Created
Service Hub has new revenue and deals created goal types at the Pro and Enterprise tiers. You'll be able to see progress beyond core metrics and align multiple teams as you set goals for a wide range of service activities. Set goal types for calls logged, meetings booked, and now deals created or revenue. If you're at the Enterprise tier, enjoy extras like average ticket resolution time, average ticket response time, revenue, and tickets closed. These new service analytics (new goal type, revenue and deals created) are now available for Service Hub Professional and Enterprise customers.
Find Out More
This is a whistle-stop tour of this month's updates, but if you'd like more information about any of these new changes and options we'd be happy to explain further, so why not get in touch?
Innovation Visual are a HubSpot Diamond Partner agency with many years of experience in helping businesses leverage their HubSpot platform, we'd be happy to show you how the platform can be moulded to best fit your business structure and deliver results. We look forward to showing you how.