We are incredibly excited that our team have been recognised once more for their hard work. This time, we have been nominated as finalists in The European Content Awards, in their 'Charity Content Campaign of the Year' category. We are especially thrilled because the entry that we prepared also focused on our client, The David Shepherd Wildlife Foundation, and this nomination, we hope, will only add to their visibility as an incredibly worthy cause.
What are the European Content Awards?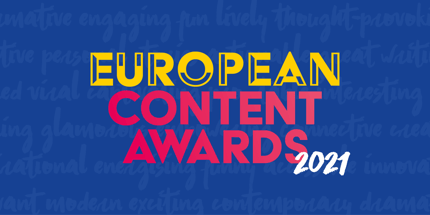 The Content Awards celebrate the incredible content based marketing campaigns which have been produced from a range of Content Marketing agencies and in-house teams across Europe. A Content Award is a true recognition to a team's skill, creativity and knowledge of effective content creation. There are a number of categories, designed to acknowledge all of the sectors in which great content marketers are working and delivering results.
Our Entry - Charity Content Campaign of the Year
Our team has long been recognised for being personally committed to the causes we hold dear. One of them is the David Shepherd Wildlife Foundation. In 2020 we successfully delivered a pro bono website rebuild for the charity, designed specifically around their key aims of education and fundraising. Since the launch of the site we have continued to donate our time and expertise in other areas of the digital marketing mix in order to help the charity maximise their online revenue.
The David Shepherd Wildlife Foundation
The David Shepherd Wildlife Foundation is a conservation charity who help to protect the future of endangered wildlife through supporting key projects across Africa and Asia. Innovation Visual have been supporting the charity since joining the "1% for the Planet" movement.
Our Approach
While DSWF's primary need was for a better performing website for revenue generation, we have also worked with them since the new site launch to help maximise the value of their digital marketing activity. We worked with the charity to develop a broad-based programme of well-integrated activity that was focused on using researched and planned content in a variety of ways and across channels to drive good-quality traffic towards conversion. You can find out more about how we have worked with DSWF here.
The Nomination
It is gratifying to be recognised for our work, but even more so when that recognition casts a light on a charity as amazing as The David Shepherd Wildlife Fund. We are very much looking forward to the award ceremony too! It will be held virtually on Thursday 18 March at 7pm GMT and is free to attend, so do come along to join us if you'd like to!