For the past few years, Innovation Visual have been delighted to sponsor young Taekwondo star, Phoenix Goodman. We'd love to share the most recent update from her on her exciting progress in the world of Taekwondo since her last update in October 2021.
By Phoenix herself:
Featuring on BBC
On the 7th October, I was featured on BBC south today live with my club, LMC, talking about my appearance at the European Championships in Sarajevo, Bosnia and it was a really great experience to be interviewed and featured on television!
Training and Competing Post Covid
On the 10th October, I travelled to Manchester for a residential training camp for a weekend which I attend twice a month with the GB junior development squad after recently being accepted into the squad for another annual year. It was a very enjoyable camp as well as tough and beneficial.
On the 17th October, I competed in the first competition since Covid-19 in Sheffield. This competition was called 'The Ultimate Championships' where I had 2 fights and won both securing a gold medal. It felt amazing to be back doing what I love in a competitive environment which I had not been around for 2 years due to Covid.
On the 24th October, I travelled to Zagreb, Croatia for one week with the GB Junior Development Squad in preparation for the European Championships a few weeks later held in Bosnia which I got selected for prior to this training camp. This training camp consisted of 5 days of training with the Croatian national team which was hugely beneficial as it was a chance to train with the best from another country and learn and improve. I took an abundance of experience from that week and enjoyed it thoroughly.
Retaining my title as British National Champion
On the 7th November I competed in the biggest competition held in the UK 'The British National Championships 2021' where I had 2 fights in order to retain my title as British National Champion which I succeeded in. It was the second competition I competed in since Covid so it was a huge achievement personally to win both of these after such a long break from competitions.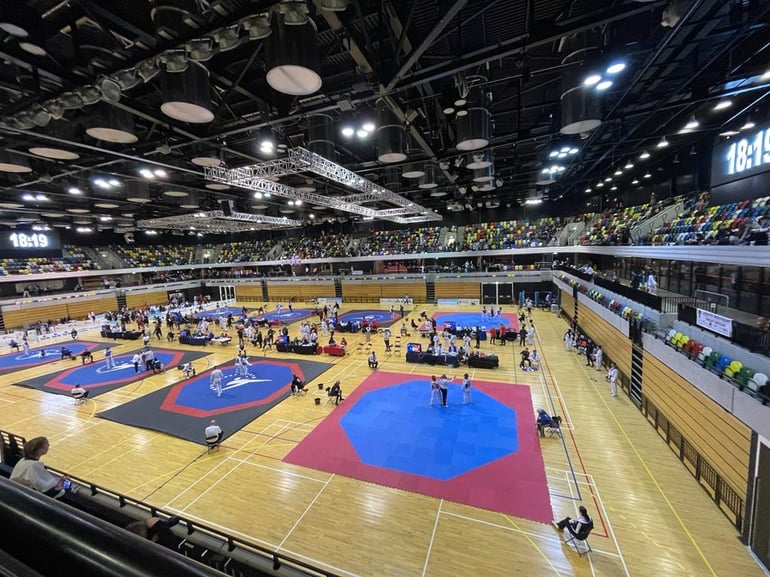 Competing at the Junior European Championships
On the 10th November, I travelled to Sarajevo, Bosnia for a week with a selected handful of the GB junior development squad who were selected to compete in the Junior European Championships. There were 4 fight days which my teammates competed on and I weighed in on the third day and fought on the fourth (15th) and I won my first fight and unfortunately lost my second to Italy, however I gained a huge amount of experience and it was my first ever major with the GB squad so it was very overwhelming but I enjoyed it thoroughly and I am going to work hard on what I need to do to improve and look towards the next big thing!
GB Residential Camp
On the 4th December, I attended another GB residential camp weekend with the junior development team and it was really good to recover and reflect from the Europeans!
And two weeks later, on the 18th December, was the last Gb residential camp weekend for the annual year and it was a really nice send off as it was a tough weekend of training and we did team bonding at the very end of the weekend and a technical and agility circuit!
Reflecting on 2021
Overall, it's been a very great year for me and my achievements and although I've had some ups and some downs, it's all apart of being an elite athlete so I embrace everything that's happened this year, good and bad. And in regards to 2022, I look forward to many things but I'm going to reflect on how I can become a better athlete and continue to work hard in the new year to reach some big goals in 2022.
Follow Phoenix Goodman
We are extremely happy to be supporting Phoenix's journey, she is an exceptionally skilled athlete, and we can't wait to see where her passion for the sport takes her next year. You can keep up to date with her progress by following her on Instagram.