What Makes a Good Landing Page?
Google Ads is an incredibly powerful way of advertising your business and capturing sales. Unfortunately setting up a successful Google Ads campaign isn't always easy and there are a number of factors to consider. One of those factors is creating a good landing page for your add to land traffic on.
Creating great ads takes time. You have to make sure the headlines include the right keywords, that you have set ad extensions, that your ad text is engaging and much, much more. After the effort invested in creating your ads, don't let them down, and lose valuable leads with a poor landing page.
Sadly, this is an all too common occurrence. When someone clicks on your ad, it will cost you money, so the worst thing that can possibly happen is that they reach your landing page and come straight back off it. You can be driving traffic to your website, but if your landing pages aren't good enough, then all you'll achieve is a high bounce rate, no conversions and abysmal Return on Ad Spend (ROAS).
In this article, we'll take a look at what you can do to create a great landing page, which will engage visitors and hopefully increase conversions by encouraging your visitors along the buyers journey.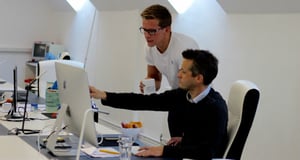 What is a Landing Page?
Firstly, it's important to define what a landing page actually is. A landing page is the page a visitor arrives at on your website after clicking on an ad.
Common Landing Page Mistakes
There is a common mistake that is made so often when creating ads:
✗ Do not just direct all PPC traffic to your website's homepage, it is unlikely to be relevant to your ad content and so visitors will be disengaged by it.
✓ Specific landing pages tailored to specific offers or information are vital for providing a high-quality experience for your visitors and driving conversions with a targeted message. After all they clicked on your because it contained the promise of an answer to their query and that is what they want and expect from your landing page.
Before Creating Your Landing Page Ask Yourself…
What is my goal?
Make sure you consider what you want visitors to do when they reach your landing page. Do you want them to buy something, fill in a form, sign up for your newsletter or download a PDF? What?
It sounds simple, but is so often overlooked, that you must define goals before you can track conversions.
Make a decision on what you want visitors to do when they reach your page before creating it because the purpose will help shape the content, language and presentation.
Who are my audience?
It is very important to consider your audience. The better you understand your audience, the more you can cater to their needs.
How To Optimise Landing Pages For Conversions
Match Corresponding Ad Text
Does the copy on your landing page match the content that was in your ad? Make sure to use the same keyword(s) from the ad text. The connection should be obvious and the continuity will reassure your visitors that they are on the right path.
Do not send them to a generic page where they have to search for what they're looking for, as this will provide poor user experience and increase bounce rate.
Look on your website for the most relevant page to your ads. If you do not have a corresponding page then create a new page and no index the new page if you do not need it for your organic rankings.
To The Point
A landing page should offer all the necessary information that your visitor needs, but be careful not to overwhelm them. Provide essential information that will engage your audience.
Sometimes we ask our clients why something is on their landing page and the answer is 'I don't know' or 'I'm not sure'. If something doesn't need to be on your landing page then do not put it there.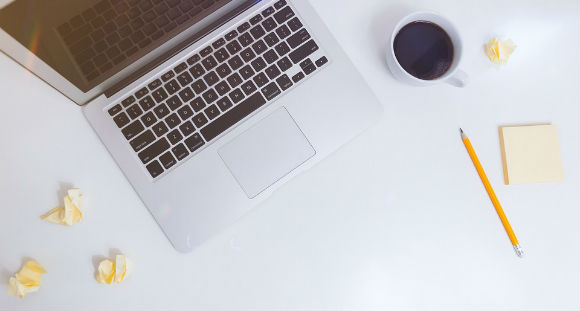 Make sure that the page content is useful and relevant. The page copy should make your customers trust you. Try & make the content personal to the visitor by using words like 'you'. Do not waffle and do not repeat information unless absolutely necessary.
Limit Exit Points
This is a common issue with landing pages. When you've spent time producing a great advert, paid for someone to click on it, why then drive them off your landing page with a link to somewhere else on your site?
You have spent time and money getting visitors to your landing page, so funnel visitors down a desired pathway and reduce links that will take people away from it.
Clear Call To Action
Tell visitors that land on your landing page what you want them to do. You need to make it easy to convert. If the process is complicated then people will leave.
Creating a clear call to action can be as simple as creating a 'Contact Us' button instead of just using some highlighted text. A button is clear, eye catching and makes it simple for the visitor to make a decision.
Only Ask For The Information You Need
This point is relevant to contact forms, which are a common goal of landing pages.
You need to bear in mind that the more fields you ask visitors to fill out in your form, the less chance you have of them completing it. Most people do not mind giving their name and an email address, but asking for a phone number and date of birth can cause your drop-off rate to skyrocket by up to 50%.
Look at your contact form. Do you really need as many fields as you have currently? You should definitely not have more than 7 fields. Extracting more information out of your customers can come at a later date when you've started to build trust. Do not ask for too much too soon.
Mobile Friendly
The way people search on the internet is changing. More than 60% of website searches are now done on mobile. You need to make sure that your website is optimised for it.
It's sometimes easy to forget that we're consumers too. If you're browsing on your mobile, click on an ad, visit the website and it is not optimised for mobile, you won't spend time zooming in on text and scrolling around trying to find what you're looking for.
You'll come off that page and visit another website that provides a better user experience. The same is true of your potential customers. If your website is not mobile friendly then that needs to change fast.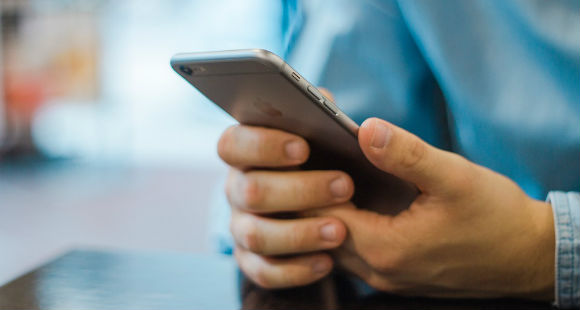 You'll See The Results
A good landing page can increase conversion and return on investment (ROI) from using Google Ads. Make sure that your campaigns are not being let down by a poor landing page. Tailor your landing pages to the ad you're showing to ensure a good quality score and a great user experience if someone clicks on your ad.
Failure to create a good landing page will reduce the potential of your ads bringing conversions. Employ a few of the tips above to improve your landing page and you could see your conversion rate increase.
If you're interested in finding out more about creating a great landing page and making profit from AdWords then feel free to contact our team who will be happy to help you.