Steps To Choosing the Right CMS/ Website Platform
The platform (or CMS) you choose to create your website will determine a number of elements when it comes to your online marketing. For example, whether you can easily integrate with reporting tools like Google Analytics or marketing software like HubSpot. It will also define how efficiently your team can produce and upload new content, promote your latest offerings or make changes to the website itself when required.
All of which means investing in the wrong platform for your business could lead to additional costs, time delays and unnecessary hurdles for your organisation in the future.
Whether you are looking to build a new site or simply migrate your existing site to a new CMS for better functionality then this article is designed to help you choose the right website CMS for your business.
What is a CMS?
A CMS, or Content Management System, is a platform on which your website is built. Whilst the platforms vary in features and abilities, they will all offer the same basic function: creating and uploading pages, blogs or products to your website. Depending on the core functionality of your website and business there are dozens of different platforms that you could use. So, how do you know which one is right for your business?
Which CMS platforms are available?
Whilst there are dozens, if not hundreds, of options available we're going to focus on a handful of options. This is for a number of reasons; they are all strong platforms on which to build your website, they are the ones you are most likely considering as they are widely used and recommended, and we have extensive experience with each of them so can compare and contrast them effectively. That said, we are platform agnostic so will gladly advise you on a range of options to find the right one. All of the platforms we talk about within this article are ones our in-house development team have experience working with, or are platforms we work with specialist partners to manage effectively.
WordPress CMS
Perhaps one of the most well-known CMS platforms out there, WordPress is known for its blogging capabilities and endless customisation. With WordPress, there is a plugin for almost everything. Don't be fooled by its reputation for being a blogging platform though, lots of businesses rely on WordPress to build everything from high-quality B2B websites to medium-sized Ecommerce sites.
Who is the WordPress CMS for?
WordPress is highly flexible and customisable, offering you the ability to integrate with just about anything. Whilst it is most suitable for start-ups and SMEs it does also offer Ecommerce integrations through WooCommerce that make it a good option here as well. While WordPress is a fantastic option for straightforward site builds, it is well worth considering what the site is intended to achieve and how it will scale, before making a decision because with multiple integrations, add ons and customisations it can become unwieldy and harder to manage. Simple is best.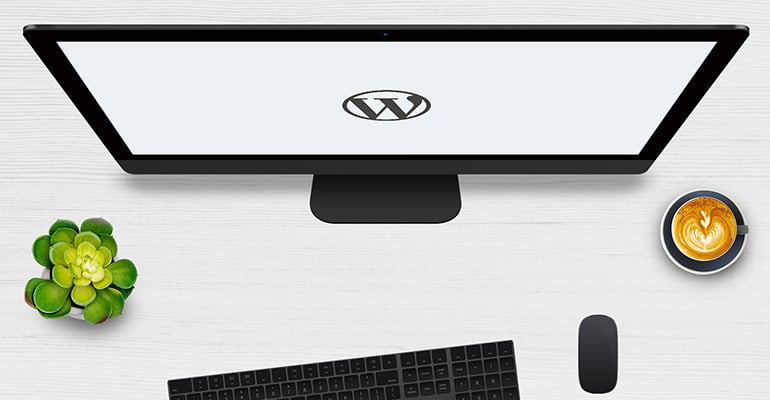 HubSpot CMS
HubSpot is better known for being a marketing and sales platform, but in recent years they have focused more and more on their CMS offerings, which like their sales and marketing tools, is intuitive and functionality-rich. The main advantage of opting for HubSpot as your CMS is the power this brings when you then start using all of the sales, marketing and service tools available alongside it.
Read our article about the benefits of opting for the HubSpot CMS.
HubSpot has been designed from the ground up to be a user-friendly interface, meaning that you can use drag and drop builders to create great looking pages in no time and the different functionalities are intuitive, easy to use and straightforward to manage. If you're already using HubSpot, then moving your website into the CMS hub is definitely something to consider in order to get the best possible value from your digital marketing and sales efforts.
As diamond HubSpot partners, we have an in-house HubSpot CMS development team ready to help get your website off the ground whether you are new to the platform or already using different HubSpot functionality.
Who is the HubSpot CMS for?
HubSpot is a great choice for B2B businesses looking to focus on lead generation. The integration with both marketing and sales tools means you can streamline your processes from acquisition to nurture and sales hand-off to customer services. The platform is designed around the Inbound Methodology meaning it offers the sales and marketing functions of a business unrivalled support and offers over 600 integrations with other platforms.
Find out more about HubSpot and why working with a Diamond Partner can revolutionise your online presence.
Shopify CMS
Shopify is quickly becoming the WordPress of the Ecommerce world, thanks largely to a wide range of plugins that make setting up your shop a doddle. Shopify also integrates with lots of standard marketing platforms like HubSpot, so if you need an Ecommerce site, but want to make use of powerful marketing tools, then Shopify and HubSpot make an unbeatable combination.
Who is Shopify for?
Shopify is an Ecommerce platform, designed specifically for start-ups and SMEs who are looking for a quick and cost-effective way of getting their store online. Shopify is a one-stop-shop approach, with hosting and payment gateway packaged in, which might reduce the flexibility for some.
We've built a number of very successful Shopify sites for our Ecommerce clients, talk to us about using Shopify for your Ecommerce website.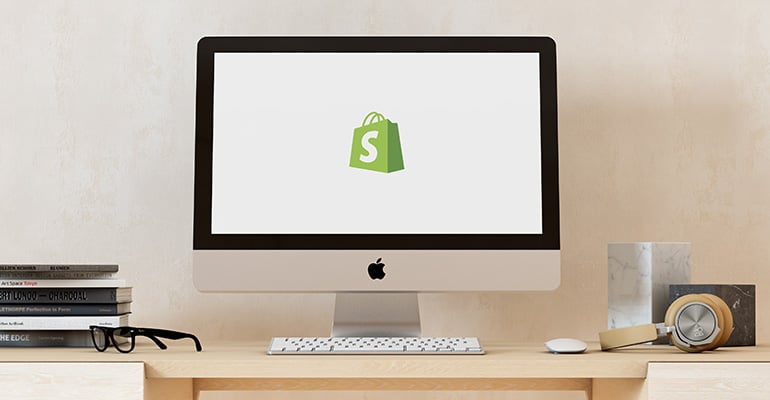 Magento CMS
Magento brings endless customisation and is a great choice if you're looking to build something more bespoke or custom. However, it does require additional specification as well as a specialist Magento development team because of its adaptability and increased complexity. At Innovation Visual, we work in close partnership with a Magento specialist to ensure your site is designed, planned and executed exactly as you need it to be.
Who is Magento for?
Magento can service larger Ecommerce websites as well as more complex, bespoke website builds. Larger businesses with demands that can't be serviced out-of-the-box by the other platforms may also find what they need with Magento.
Watch our video on Best Practice Digital Marketing for Ecommerce Websites with a focus on the Magento platform.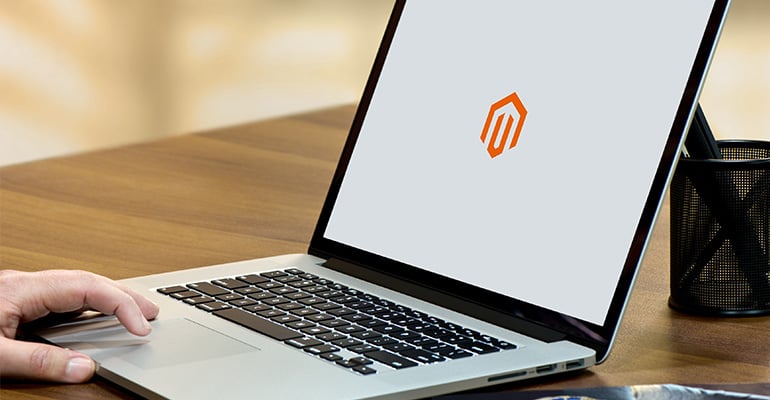 Choosing the right CMS platform for your business
As we've outlined, each of these CMS platforms has specific areas of strength and benefit depending on your organisation and your goals. Let's run through the steps you'll need to help you choose which is best for you.
Step 1- The main focus of the website
The first thing to be clear on is the purpose of the website. Is it a B2B or B2C website or does it need to service both businesses and consumers? For example, if you want to focus on B2B lead generation then the HubSpot CMS is likely going to be your best option, however, if you're looking to create an Ecommerce site then Shopify or Magento will be better suited, potentially with a HubSpot integration for even more power.
Step 2 - Scale of the project
Do you have an idea of how big the website is going to be? i.e., how many pages or products. What are your plans for growth in the short, medium and long term and how will they impact your site? How important is your site in terms of your leads or sales generation strategy? What do you need/want the site to do for you? It's important to look ahead so that you can make a decision on a CMS that will continue to be a good fit and support your business growth into the future
If you're unsure what kind of scale your site needs to be to perform at its best or whether it is likely to be a large or small website, then why not reach out and let us help advise you on which platform is likely to be the best fit for your organisation.
Step 3 - CMS platform integrations
It's important to review your existing setup at this point – do you have an existing website? How will your new website fit in with the rest of your tech stack? Are there specific functionalities or integrations that you plan to use?
When we talk about tech stack, we are referring to the other technology you use in your business that may need to be integrated with or talk to your website in some way. That might be your email sending platform like MailChimp, your blog or perhaps your accountancy or stock management software. For B2B organisations you will need to think about your marketing, sales and service offerings and how these can be integrated with your website to make the very best use of the technologies available to you. For B2C and Ecommerce you will need to consider logistics, fulfilment and CRM (Customer Relationship Management), by the way, HubSpot's offers a free CRM that can be used as a standalone platform or integrated with its other platforms, as a powerful tool to manage contacts effectively.
If you are unsure of which bits of your tech stack are relevant or how they currently integrate we can help you map it all out. We have a lot of experience when it comes to auditing tech stacks and we can walk you through the process and help you avoid common pitfalls and costly oversights as well as help you find ways to streamline and improve the efficiency of the tech you have.
Step 4 – CMS implementation and ongoing management
Think about who will build the website and how it will be managed moving forward. Some of these platforms will require development work beyond the initial build whilst others will be manageable by your in-house team. Your decision will be influenced by your in-house resources, your plans for change/growth as well as the ways you want to use the site. Each CMS operates slightly differently so choosing the one that best fits your needs is crucial to getting maximum adoption.
With options like HubSpot, the CMS is so tightly integrated with your marketing and sales tools that the ongoing management is largely integrated into your standard processes.
You will also need to consider your content production process – how big is your content team, how often do you produce blogs and articles or new pages, how often will you need to produce landing pages for seasonal campaigns and so on.
Again, each platform has strengths and areas of focus. For example, HubSpot and WordPress have clearly defined page builders and blogging tools, each of which have user-friendly interfaces to make creating and posting new content easy and time-efficient.
Migrating from an existing CMS
It is entirely possible to move your existing website to a new CMS if you don't want to rebuild your site but do want to have better functionality and access to it. For example, if you find that your existing site is difficult to update, you need to involve a developer far too often or making changes causes problems elsewhere, then migrating the site might be the perfect solution. Starting from scratch need not be the only option and you can obtain significant advantage with a simple migration.
If you already have a website, and you're just looking to migrate to a new CMS or give your website a facelift then we can help. As SEO and UX experts we can ensure that your website doesn't lose organic visibility when you make the move by focusing on the key elements of technical and on-page SEO as well as ensuring that you end up with a site that serves your business more effectively.
Whether you're working with your own development team or with our in-house developers we can help ensure that your new website is fully optimised before launch.
How do you know which CMS is right for you?
If one of these platforms sounds like it might be a good fit for you, or if you've heard good things about a different CMS and want to find out how it compares then get in touch with our expert CMS team now using our contact form or give us a call today on 0333 772 0509.
Whilst we have focused on these 4 platforms, we do have experience working with many others and we want to help you make the right choice for your organisation. Every website is different and therefore we believe it's important to start on the right foot by choosing the CMS that will best fit the needs of your website and your business, now and in the future.