The Long-Term Effects of "Visual Composer" Plugins On Your Website Performance
What Are Visual Composer Plug-Ins?
'Visual Composer' plugins boast an easy, user-friendly way for marketing teams to amend pages and add exciting content like slideshows or galleries at the click of a mouse. These plugins also give the option for new pages to be built in a similarly impressive fashion, quickly and easily. As a result they are often seen as a saviour to businesses who want a professional WordPress website, which not only looks great to the visitor, but also is easy for staff to keep up to date and build on.
given how easy they are to use, these Visual Composer plugins for WordPress are often used by developers whose goal is to produce a site which looks visually stunning and can be handed over, once developed, for the marketing team to add to and update. They are also often used by developers who rely heavily on code generated by the plugin, rather than writing code themselves. This often means the turnaround time for builds are swift – a few clicks and a page template is built. There are many Visual Composer plugins on the market, Elementor, WP Bakery & Avada to name just a few.
So far so good right, sounds great? Well, from a usability point of view, perhaps. However, there is a significant, often unappreciated and potentially damaging aspect of these plug ins to consider.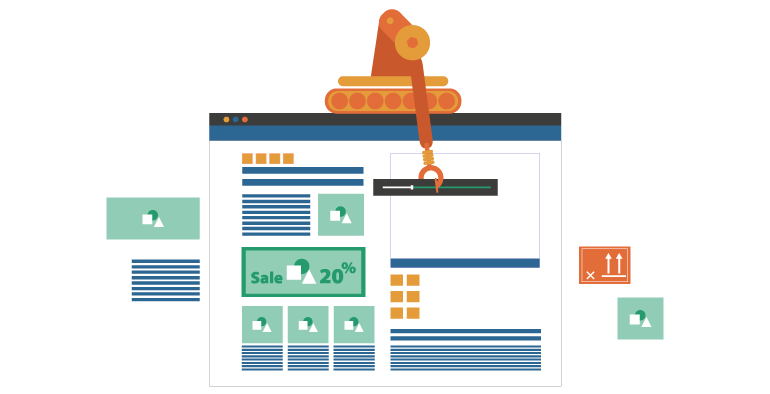 The SEO Impact Of Visual Composer Plug-Ins
The often-neglected aspect of these Visual Composer plugins in WordPress is the SEO impact. When a website is built purely to be easy to manage and quick to launch, the SEO element of a site is almost always negatively impacted. This happens in two ways:
WordPress Bloating
The first is that the WordPress website becomes "bloated". The code required by the Visual Composer plugin to allow a user to drag and drop elements around a page, or quickly build a slideshow, is vast. This code has to be called on every page the Visual Composer is used on, so the elements are laid out correctly and function correctly too. All this code to make these elements work means the load time of the site is dramatically increased; often adding seconds onto the users load time per page.
While bloating is an issue for site visitors in terms of their experience and the way they use a website, it is more of an issue in terms of the way search engines appraise it. Google's 2021 Algorithm update, Core Web Vitals, for example, requires websites to perform effectively in three key areas in order to attain ranking and visibility. One of those key areas relates specifically to loading speed. If a website uses a Visual Composer plugin, and so is slow to load, it is likely to be penalised by search engines as a result. This means the site's pages are likely to be shown lower down the SERPs (Search Engine Results Pages) than those websites that comply with Core Web Vitals' loading, interactivity and visual stability requirements. The ultimate impact is reduced visibility and reduced traffic which means reduced conversions.
WordPress Best Practice Coding and SEO
The second impact is the code used to create these elements. Again, with a view of creating elements and page designs quick and easy, the code is not typically designed to take SEO into account. There are guidelines set by Google, W3C and other industry leaders which tell Web Developers how best to write code, and present code to the likes of Google. When these practices and guidelines are not adhered to, the website is penalised.
A question often posed is "Can you fix this code to make it load faster or be more SEO efficient?". Whilst it is technically possible, the volume of work necessary to achieve it is rarely cost or time effective. Imagine an old, unkempt road. The time it would take to fill each pothole or crack effectively & level it out to make it smooth would not be as time & cost effective as to simply lay a new road with the right structure and foundation. As a fix, it would also not last as long either. In the same way, it is often more efficient to build again using the right tools, platform, and structure to achieve the best results from a website rather than trying to change the code on an existing Visual Composer plugin to be more efficient or SEO friendly.
In short, while Visual Composer plugins were designed to make website management easier and more efficient, they have actually, in many cases, made the websites themselves less effective and hobbled them in terms of the traffic, conversions, engagement and results they are able to deliver.
The Growth Impact
A good website should be one which is built to grow. Visual Composer plugins can stunt this growth by making it difficult for developers to build effective integrations with other plugins or platforms.
Often, as a website grows, we see a need to integrate other tools into it. This may be a CRM, payment gateways, additional MarTech or bespoke software to extend the functionality of a website and create a better experience for its visitors. Unfortunately, these enhancements can be impacted by the Visual Composer plugin's code, which can inhibit ongoing development and restrict the ability to integrate new features.
The Viable Alternatives
So, what's the solution? Well, there are a variety of different solutions depending on the business objectives and requirements. No one solution will fit all.
WordPress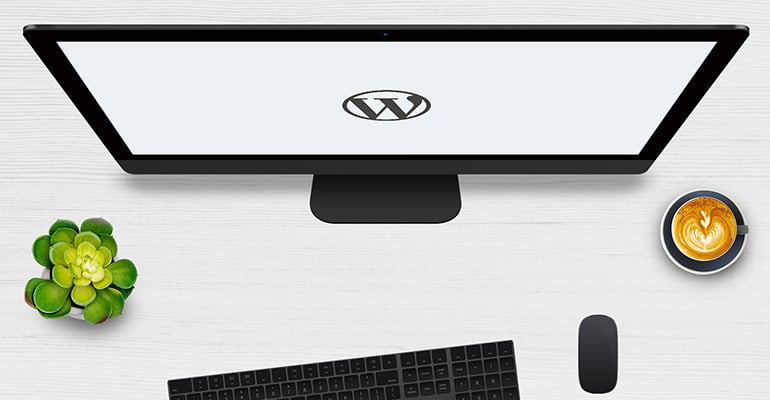 Creating a WordPress website without reliance on a Visual Composer plugin is the first option. This means all the drawbacks mentioned above are removed from the equation; the website is clean and efficient to run. However, that means you are likely to be left with very basic editing options and will need to involve a developer to make more sophisticated changes. This issue can be negated by creating quite rigid templates, which allow in-house teams to add new content in very specific places, without impacting on the design. The layout around these content areas can be built with SEO in mind. However, the drawback to this option is that creating a new template can be costly and can take time as it is likely that you'll need to rely on your Web Developer to build a new template every time a new section or layout is needed. In addition, the website becomes restrictive and limited in terms of what can and can't be done without investing in further development.
It's also worth looking at the challenge from a user point of view. Today's website users are savvy and know what a well-designed and properly maintained website looks and behaves like. They also expect functionality that makes their journey/search easier. If your site appears static, basic, or poorly updated, it will show and reflect on your brand in the same was as a site that doesn't function well and it slow to load would. Few businesses can afford to risk suffering that type of negative bias in today's competitive online market.
HubSpot CMS As An Alternative To WordPress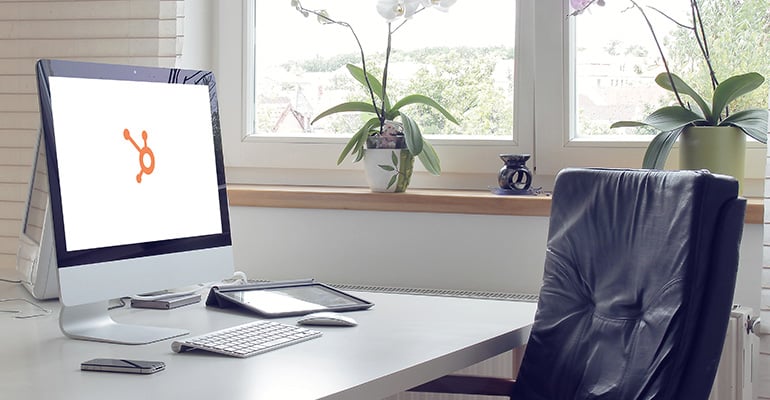 A more flexible option is to move away from WordPress as a CMS and consider other, more modern options with built-in Visual Composer functionality that does not have the drawbacks of the plug in varieties. This means the whole website platform or Content Management System (CMS) is built with effective ongoing evolution and management of the site in mind, and the code is written to support this flexibility.
For many, HubSpot has become an outstanding option for developing future-proofed, search engine savvy and user friendly websites. Its built in Drag and Drop editor means the flexibility to add galleries, video, slideshows etc. as well as text content, forms and more can be easily achieved without needing any plug ins.
Essentially the platform offers the ease of a Visual Composer plugin but none of the drawbacks from an SEO perspective and puts the HubSpot CMS at the top of the list when considering a new non-ecommerce website or CMS platform.
Shopify CMS As An Ecommerce Alternative To WordPress & WooCommerce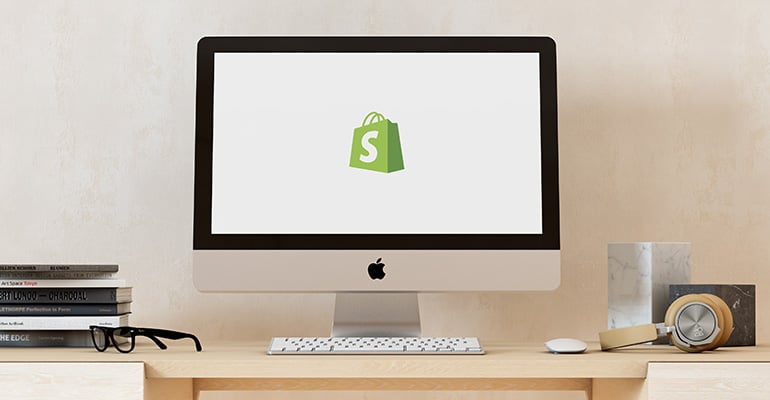 In a similar vein to the HubSpot CMS, Shopify CMS is an outstanding option for those who are building eCommerce websites. The premise of the CMS is the same, a Visual Composer style interface which is built in and built around, therefore doesn't impact SEO in the ways the WordPress plugins do. The chief benefit of using Shopify is that it is designed around ecommerce best practice and, while every site is different, the core principles are based on sound coding, flexibility, and ease of use. The results are efficient, effective ecommerce websites that perform.
Choosing How Best To Manage your Website
There are many elements to consider when planning a website development project and it is easy to focus on short-term goals and resolving immediate challenges and not be fully aware of the long term implications of the options you choose. However, the impact of those short term focused decisions around quick wins can be costly later on, when the functionality that delivered those quick wins is the same functionality that is inhibiting the growth of your site and severely curtailing its ability to evolve.
Spending time properly exploring viable alternatives to Visual Composer plugins can save both time and money in the long term. Whilst migrating your website to a new CMS or building from scratch on a new platform can seem daunting, working with the right team of developers and marketing experts can ensure it is a straightforward, efficient process that leaves you with a manageable website that can grow and evolve, becoming a valuable asset rather than a cost-centre. If you'd like to learn more or have any questions, get in touch today, we'd be delighted to hear from you.
Innovation Visual Are Experienced Website Developers
We have many years of cumulative experience in providing effective CMS solutions. We are also a HubSpot Diamond Partner Agency. We're different because we don't just develop websites, we develop websites that work from a digital marketing point of view. We pride ourselves on being exceptional digital marketers with acute commercial acumen and extensive experience across the full range of digital marketing disciplines. We seek to understand our clients' businesses and, from there, use our experience and skill to develop the most effective CMS solution to achieve their goals. Why not get in touch or give us a call on 0333 772 0509 to find out how we can help your business website grow successfully?