It's not always easy to see the wood for the trees and often, day to day, incremental changes aren't visible. It's not until you take a step back that you can see the true scale of what has been achieved over a period of time.
While we measure and report every month for all our clients, the results achieved for Joseph's Wigs are particularly noteworthy when comparing year on year growth.
Joseph's Wigs are one of our eCommerce clients, with a Wig store in Morden near London and a thriving online business. Owned and managed by Claire and Stuart Cullip, we have worked with the Joseph's Wigs team for almost 3 years and in that time have been delighted to see the business grow, year on year, even through the pandemic of 2020/21.
In looking at year on year growth in January 22, we noted that visibility of tracked terms has increased from 4.31% to 19.60% over the time we've been working with Joseph's Wigs which has driven a remarkable increase of traffic to the site and conversions. This is a huge improvement and one that has boosted brand recognition of the business in their sector and, as a result, sales.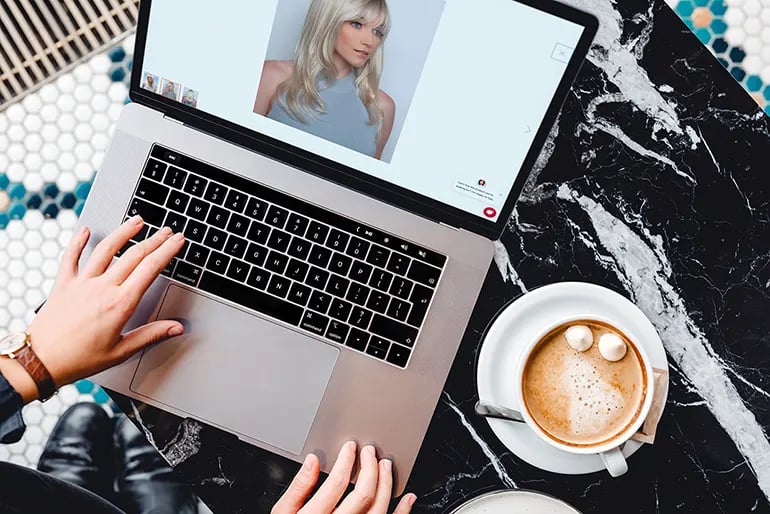 Ranking #1 for the Search Term 'Wigs'
In terms of keyword ranking, you can see the difference a year makes for just a few of their most high-volume terms from the table below, with overall visibility of all tracked terms increasing by +12.81% from January 2021 to 2022. Most impressively, we hit the target of ranking first in search engine results pages for the term 'wigs' which means a large increase in exposure and organic traffic to the site.
| | | | |
| --- | --- | --- | --- |
| Term | Search Vol. per month | Rank Jan 2021 | Rank Jan 2022 |
| Wigs | 60,500 | 12 | 1 |
| Human Hair Wigs | 8,100 | 13 | 7 |
| Real Hair Wigs | 5,400 | 15 | 4 |
| Human Hair Wigs UK | 3,600 | 11 | 8 |
+38% Increase in Revenue
As a result of these exceptional increases in organic ranking, with the added help of other digital marketing strategies such as paid advertising, the use of HubSpot and more, we have also seen eCommerce revenue go up by an additional +38.01% over the same period. We are looking to report on the same amount of growth, if not more, next year!
'We Look Forward To Many Years Of Success Working With Innovation Visual'
Our lovely clients Claire and Stuart are delighted with the results and gave us this 5* review.
"Fantastic Team! We teamed up with Innovation Visual in June 2019 and right from the beginning we found the team really knowledgeable, helpful and trustworthy. They are easy to talk to and have really grasped our business needs. They were instrumental with our new website launch last year and as a result of their great content we have seen our Google rankings and revenue increase year on year. Most recently Innovation Visual introduced us to HubSpot which is also proving a great success. We are very excited about the future and look forward to many years of success working with Innovation Visual"
Read our full Joseph's Wigs client case study.
Get in Touch - See How We Can Do the Same for You!
If you'd like to find out how we can help your business thrive too, then why not get in touch today by calling +44 (0) 333 772 0509 or our contact form, we'd love to hear from you.