We are delighted to announce that Citron Hygiene have chosen to work with Innovation Visual on their new e-commerce site, The Citron Shop. Working in partnership, we will provide ongoing digital marketing services; helping to grow the business and achieve their goals.
About The Citron Shop
With over 45 years' experience, Citron Hygiene is a specialist hygiene services company, providing quality hygiene solutions and consumable items to businesses across the UK. Their core business is providing managed hygiene services and specialist waste removal to UK businesses, however following their acquisition of Admiral Cleaning Supplies in 2019, Citron Hygiene now offer hygiene consumables to buy through their e-commerce store: The Citron Shop. The Citron Shop offers businesses a hassle-free and cost-effective way of ordering essential cleaning and hygiene supplies.
The Citron Shop supply a range of products from wholesale cleaning products and commercial hygiene supplies to PPE and safety supplies – providing exactly what businesses need at this crucial time to manage the increased hygiene requirements around COVID-19.




Supporting The Citron Shop with Digital Marketing Services
Having worked with Citron Hygiene for a number of years in conjunction with their commercial site, Innovation Visual were approached to provide expert digital marketing services for the new shop site too. Initially, the focus of our work will be to support them as they migrate an old site and its products into the new site, taking into account UX (User Experience) and SEO best practice. In addition to supporting them in their migration project, we will be providing ongoing strategic digital marketing services with the goal of growing their organic presence, driving traffic and generating sales from their site. We will use a number of tactics to deliver performance, including:
Search Engine Optimisation
We will help ensure that the strategy for organic search is in place for the medium and long term, as well as taking opportunities for quick wins where possible. By completing keyword research and identifying the products and specific terms businesses are searching for, we can ensure the right products and content are available to them when they search and drive them from there to The Citron Shop.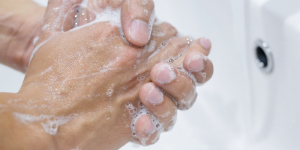 Paid Advertising
Organic search visibility work inevitably takes time to deliver results, it makes sense to maintain momentum with work on tactical and focused paid advertising campaigns designed to deliver good quality, converting traffic to the site for an acceptable ROI. We will review the current paid advertising account and, from there, create a paid structure based around priority search terms The Citron Shop would like to be found for. Remarketing will play a role initially to draw visitors back to the site if they do not initially make a purchase.
Content Strategy & Execution
Paid campaigns are most effective when there is high quality content to link to, however great content offers huge SEO benefit too. With that in mind, well-planned, targeted content will also play a vital role in the digital marketing strategy for The Citron Shop.
Optimisation of category content on the site and creating peripheral knowledge hub articles will be key to engaging with visitors throughout the buyer's journey and ultimately encourage them to take action. The knowledge hub will form a resource of expert information and trustworthy advice specific to the topics our targeted customers are interested in. This content will not only help The Citron Shop pages be served in SERPs (Search Engine Results Pages) for relevant searches but will also provide the information visitors are searching for and so will engage them and contribute to converting them to customers.
Delivering Website Migration Services
As with any migration project, it is vital that the site transfer is integrated smoothly without any problems to The Citron Shop's website performance. In order to manage this process, we will manage the redirects to the new pages and ensure the correct ecommerce set-up is in place to prevent any issues. The Citron Shop offer hundreds of products on their site, meaning there are a huge number of URL's to be considered when transferring products from the old site to the new site. The team at Innovation Visual will spend time mapping out the redirects and working behind the scenes to ensure the ecommerce set up integrates correctly first time. This is crucial to ensure that the site is useable throughout the process, with little to no down time, so that The Citron Shop can maintain their high levels of customer service and delivery to their customers throughout.
Get in touch with Innovation Visual
We are delighted to be working with The Citron Shop on their online shop and are looking forward to continuing our partnership with Citron Hygiene and showing what we do best by making a positive impact on their business' results. Watch this space for more news on how the project goes!
If you would like to find out how we could transform results for your e-commerce business, then contact our expert digital marketing team today.