The way consumers engage with your business is changing. If you want your company to maintain a competitive advantage then it is important to take note of the shift in consumer behaviours and make sure you're embracing technology to stay ahead of your competitors in an increasingly on-demand world.
Attracting consumers
The most prominent shift is that consumers have become much more knowledgeable. Having access to the internet means that consumers can research for themselves before deciding to buy a product and/or service. This means it is now vitally important to be buyer centric, not seller centric. Your aim should be to educate customers and help them succeed, meaning that your website needs to provide content, so that your business is viewed as a reliable authority.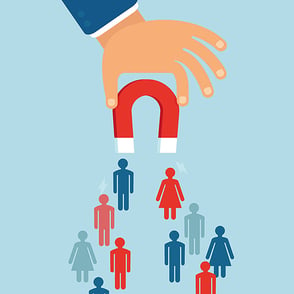 The buyer's journey can be split into 3 defined stages:
Awareness – potential customers are just becoming aware of their problem. The potential customer must be targeted with educational content to provide them with more information about potential solutions to their problem.
Consideration – the consumer is researching and considering different options as they try to find a solution to their problem. Content should be created to help the consumer find the best solution for them, pushing them closer to a purchasing decision.
Decision – the customer is now well-informed and is ready to make a purchase. Content should be available to encourage them that your product and/or service provides the ideal solution, so they feel empowered to buy from you.
To attract customers, it is important to create content (both written and video) that engages with people at every stage of the buyer's journey.
Delivering a great customer experience
Once you've attracted customers to your website it's then vital to deliver a great customer experience that keeps them coming back for more. Modern consumers want personalisation, convenience and do not expect friction.
Customer experience is becoming more and more important meaning that to achieve success, sales needs to move from offering choice to offering convenience. Your business should offer a tailored solution to support customers. This means asking the right questions and showing people the right information.
For example, it is good to ask what do you need? But it is better to say here is what you need. As a consumer this is a much more helpful experience as it saves you time and makes your life easier.
It is also important to note that customers are now less patient. 90% of customers expect a response immediately and this means that your business must provide the means to deliver an instantaneous response to ensure a great customer experience.
Importance of reviews
Customers are sceptical, and this means that reviews are very important. Make sure that you're implementing reviews on your website. Trustpilot is a great way to collect and implement reviews from your customers, and these reviews will help to influence new customers to make a purchase.
At a recent Grow With HubSpot event in London, HubSpot's EMEA Sales Director, Ed Barrett revealed that word of mouth is fast becoming the inbound marketing, sales and software service company's single best source of referral.
Customers are your best marketing channel. So, make sure you're allowing them to promote you!
Are you meeting customer expectations?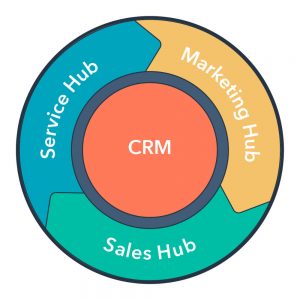 The modern customer has a number of expectations. Successful companies share a few key traits:
Available 24/7
Free and quick to start
Personalised experience
Predictive
Companies that are lagging behind have the following traits:
Available 9-5
High upfront investment
Generic experience
Responsive
Take a look at the traits above. Which bullet points relate to your company? Ask yourself, are you meeting customer expectations?
Engaging with your customers 24/7
Customers want to engage but companies are often unavailable. It is important to make communications tools available for customers to always be able to engage with your company.
Consumers today are used to instant messaging. WhatsApp and Facebook Messenger have a combined total of 2.4 billion users shared equally between them. Messaging apps have a total of 5 billion monthly users worldwide. Considering the engagement messaging apps get from consumers, it is probably no surprise that 53% of customers will happily contact a company using a messaging app. Is your company providing the option to contact you via a messaging app like Facebook Messenger? If not, then it should be.
LiveChat & Chatbots
LiveChat on your website is now something consumers expect. Chatbots can be used to engage with customers whenever, not just during business hours. Chatbots can be programmed with answers to your frequently asked questions and this takes pressure of your customer services team.
Remember that chatbots do have limitations and you should be honest with consumers. Make it clear that they are talking to a chatbot and chances are they will be more forgiving if the chatbots cannot answer their question.
Omnichannel communication
It is important to remember that the customer communication experience with your business must be omnichannel. You need to provide a consistent communication journey where conversation history is saved. Technology is available to allow for omnichannel communication so make sure your business is using it.
This means that you need a single system to engage customers and guide them through the buyer's journey. This is where a CRM (Customer Relationship Manager) comes in as this technology allows for omnichannel communication, but only if everyone is using it!
Grow Your Business
To grow your business in an on-demand world it is important to make the most of technology. Consumers do not have the same restrictions that they used to and consumer technology is now very advanced. Companies are falling behind, meaning we need a transformation, and this transformation can be facilitated through technology.
You will need to leverage multiple channels to truly understand your customer. HubSpot offers a full stack of products in the platform to help you grow your business. HubSpot is a fully integrated platform that can help your company fix disconnects between marketing, customer service and sales, helping to grow your business.
Innovation Visual are a fully badged HubSpot partner and have worked with a number of businesses to implement HubSpot. If you would like to find out more about the benefits that HubSpot could have for your business, then please contact jo@innovationvisual.com