In addition to already being a Google Partner, Bing Partner and HubSpot Partner, Innovation Visual have added to our online marketing accreditations by recently becoming a Trustpilot Partner.
Who Are Trustpilot?
Trustpilot publish reviews for online businesses. The website allows customers to post a review about their experiences of the product or service they purchased online. Around half a million new reviews are posted through Trustpilot every month, making it one of the most used online review sites.
Trustpilot and Google have a licensing agreement in place, meaning that Trustpilot reviews are used as Google Seller Ratings and Google Star Ratings. There is also evidence to suggest that Trustpilot reviews are a ranking factor in Google search results.
If you are competing for search engine rankings with a competitor website that has Trustpilot reviews and your website has none, then this can be damaging for your site's search visibility.
The Benefits of Trustpilot
We have already briefly touched on how Trustpilot reviews can benefit your website's rankings in search engine results. However, there is far more to it than just improving your website rankings. Trustpilot reviews can improve user experience and help to build trust with your brand.
Do not underestimate the power of customer reviews. When making a purchase of a product or service yourself, have you ever looked at reviews? The likelihood is that you probably have, so do not assume that people won't be doing the same when considering whether to purchase from your company.
The important thing is to make Trustpilot work for you. It is a highly accessible review site, meaning that anyone can publish a review, as long as they create a user account or login through their Facebook account. Submitting a review is a quick and easy process, so if someone has had a positive experience purchasing from your website, they can let others know about it.
Should Your Business Use Trustpilot Reviews?
There are of course risks associated with allowing anyone to review your product or service. For example, if someone has a negative experience when dealing with your company then they can turn to Trustpilot and write a bad review about your business.

Do Not Fear Negative Reviews
Negative reviews are understandably a concern for businesses. This can make companies reluctant to make use of review services such as Trustpilot, but if overall, your company delivers an exceptional service and customers are impressed, then encouraging people to leave a positive review on Trustpilot can be beneficial to your business and encourage new customers to consider your business, as a result of seeing all the positive reviews you have online.
You should not fear that one bad review. If one review in every hundred is negative, does this mean you should avoid implementing Trustpilot on your site? Of course not. Having one or two negative reviews could even make people trust your site more because the reviews seem more 'real'.
Treat a negative review as an opportunity. Trustpilot gives you the option to reply to the negative review, so engage with the customer who had a negative experience and find out what went wrong. Customers appreciate a response and it could even change their perception of your company from negative to positive. It is also important to realise that your company probably isn't perfect in everything it does and therefore, negative reviews can help to highlight areas you can improve, so you do not receive a similar negative review in the future.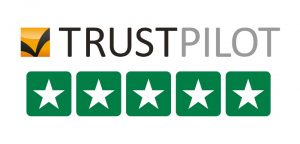 Fake Reviews Can Be Removed
Companies can respond to reviews, both positive and negative, and also have the option to report negative reviews to Trustpilot if the review violates user guidelines or the company has no record of the reviewer ever having been a customer.
This can protect your company from receiving 'spammy' negative reviews. If your company challenges a review, then it will be removed by Trustpilot and assessed. The reviewer will then have to prove they have made a purchase within 7 days. If they cannot then the review is permanently removed. This prevents companies from listing bad reviews about competitors, which could damage a rival's brand image for their own personal benefit.
Make The Most of Trustpilot
Trustpilot can be a powerful tool for your business and have a positive impact when used in the right way. Customers opinions are important for influencing new customers buying decisions and Trustpilot is a great way of presenting positive reviews in Google search and on your business' website.
There are a number of options for using Trustpilot to make the most out of this service. If you would like to find out more about Trustpilot then speak to a member of the Innovation Visual team who will be able to offer advice on how Trustpilot could benefit your business.