This International Women's Day we wanted to take this opportunity to recognise the women making STEM their own.

As a tech business, we're very aware that women have moved further into the digital marketing space over the 7 years that Innovation Visual has been around and can see the changes echoed in the wider STEM and digital marketing landscape too. However, all things are still not equal and, in some areas, for example SEO, the workforce is still around 70% male globally (Moz).

We're interested in how the women working in STEM now see the changes and how their careers have been supported/impacted by the change in gender profile in their chosen fields.
Equality in STEM

We interviewed the women of our management team to gain their insight on how gender equality has evolved within the industry and what it's like working for a business that supports women in a traditionally male space. I spoke to Clotilde Watson (Digital Marketing Consultant), Zoë Dunn (Marketing & Commercial Manager) and Jo Leeming-Sykes (Executive Assistant) to find out what they thought.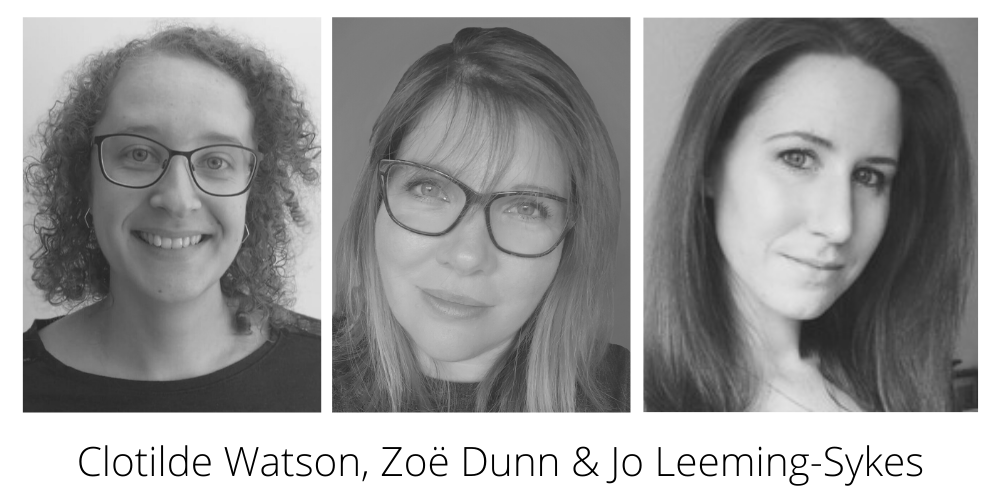 What Are Your Thoughts on Working in a Business With a Balanced Gender Profile?
Zoë Dunn: I had never really considered it before because I have always worked in fairly gender balanced businesses in the past. I think the fact that it is not something that occurred to me, as a woman on the management team who has held senior positions in other businesses, is really quite telling. In 2021 every woman should expect to work in an environment in which her gender is irrelevant, neither a positive nor a negative. The only issue is her ability and her contribution and I feel that is exactly the case at Innovation Visual.

Jo Leeming-Sykes: It's a great environment for collaboration regardless of gender. It's a wonderful environment to be in in terms of work life and feeling valued. It's great to know that if I have an opinion or a suggestion, that it is welcomed and won't be disregarded purely for my gender identity. Recruiting women was not a deliberate hiring strategy, we have simply hired the best at every opportunity, and it is great to see that more women are being recognised in the tech industry.

Clotilde Watson: I would say that gender is not something that I think about whilst at work and at Innovation Visual we definitely look beyond gender. It is just great to be working with good, talented people from different backgrounds.
Do You Believe Having a 50% Female Management Team Has Affected the Culture of the Business?
Zoë Dunn: Because there are women in the management team, we can offer an alternative insight into the psychological and personal aspect of managing people. Female as well as male insight offers balance and having a balanced management team gives a more rounded outcome. Having more senior female employees can make it easier for the younger women in the business as they can be more understanding of other needs of women. For example, I have children and my bosses have been understanding of my need for flexibility with work, whilst also knowing I will work harder to compensate for that flexibility.

Jo Leeming-Sykes: It has shaped our culture in that we are able to be more collaborative and we are able to consider a wider range of the needs of our team. There's no point having a company that is very well balanced unless it is reflected at each level because there are certain needs of the team that need to be considered at each level.
Do Any Women in Business Inspire You?
Zoë Dunn: I am impressed and inspired everyday by those women who have succeeded without changing themselves to fit into a male world. Those women who own their gender, their femininity and their skills and haven't made their professional approach more masculine in order to 'fit in'. I think it's important that being a woman in the tech industry is seen as a positive and not a negative, it's about owning what you are and using that as a positive benefit rather than trying to be something else. I can't name names because most of those women are just quietly getting the job done.

Jo Leeming-Sykes: Well now you're asking, there's quite a few! Jacinda Ardern, Whitney Wolf-Heard, Charlie Martin and Michelle Obama, of course!

Clotilde Watson: There are many women in the SEO industry who I enjoy following on twitter. I would say however I have noticed there are still far more men in the industry and the women I do follow are often tweeting about issues such as Imposter Syndrome.
How Gender Equality at Innovation Visual Shapes Our Culture
Our only aim is to continue to improve both in the service we provide and the opportunities we offer our people. We take pride in the fact that everyone is treated equally, with ideas and opinions from all team members being heard and understood equally. Our flat structure, transparent reporting, focus on training and 360-degree assessments ensure that each member of the team, including the management team, are treated equally. Gender is simply not an issue, and no-one expects it to be, the only measure is achievement, progress, engagement and ability. As a result the culture is one of openness, support and clarity.
Work With Us
Our business is expanding and, as a result, we have three brand new roles to fill. We are looking to employ a Senior Web Developer, a Senior Digital Marketing Executive and an Inbound Marketing Executive. If you think that Innovation Visual might be the place for you and you'd like to find out more, then please head over to our careers page where you can find more information and detail on how to apply.

Our policy has always been to recruit the right person, regardless of gender (or any other demographic), and make our people choices based solely on the person, their attitude, personality, ability and fit. If that sounds good to you then what are you waiting for?!