Understanding RevOps & How It Could Transform Your Revenue Generation.

What is RevOps?
RevOps, or Revenue Operations, is a term you might have heard being used by lots of businesses, but what is it, and why should you care?

RevOps is a term to describe the processes, systems and people that control how your business generates revenue. This might sound very simple, but in reality RevOps is all about dealing with complexity and delivering clarity and increased revenue as a result, across your business.

As the name suggests the measurable output of Revenue Operations is increased revenue for your business. This is achieved by improved dataflow, efficiency of internal workflows, reduction of friction in process and improvements to your customer's journey.

To understand better why you should consider adopting a RevOps strategy, we need to jump into the three most important words of that definition, Processes, Systems and People.
RevOps is about aligning your internal teams around the same goals
Primarily, RevOps is about people. Friction is reduced and efficiency increased when your internal teams are aligned through shared goals, timelines, and processes. To build a good RevOps foundation you will need dedicated people in your organisation whose focus is to unify internal operations to provide a better customer journey, increase efficiency and in turn, drive more revenue.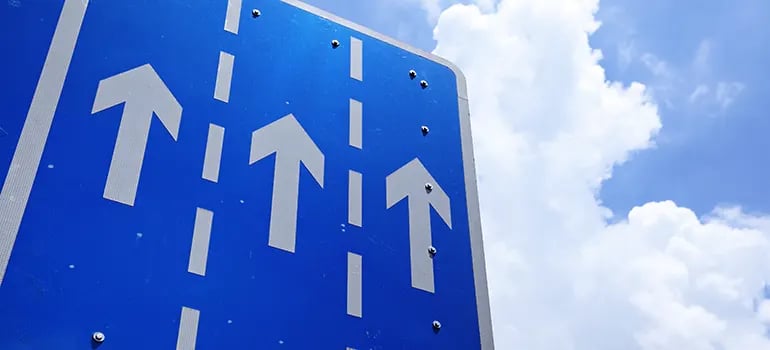 A RevOps team does just that, bringing together Sales, Marketing and Customer Services whilst also maintaining the structure within your organisation to allow each department the autonomy to work towards these shared goals, essentially clarifying who does what, when and how to achieve optimal results.
RevOps is about connecting systems and unifying data across your organisation
For most businesses the buyer journey is becoming more complex. With more avenues for research, more choice, and more ways to buy than ever before, the number of touchpoints a customer might have with your brand has grown. For your business, more touchpoints mean more data, more systems, and more teams engaging with your customers.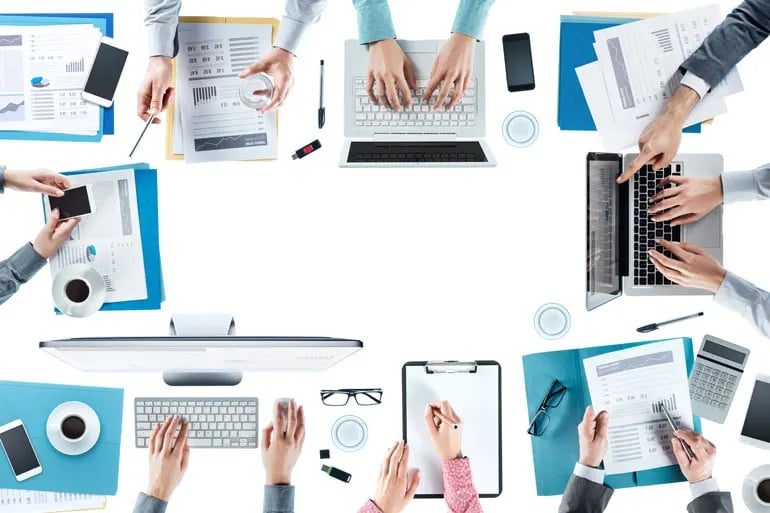 All of which means that it becomes both more difficult and more important to ensure that your internal teams are aligned around the same data throughout your customer's journey in order to deliver the experience they expect and ensure that each customer is properly nurtured both before and after purchase.

Part of the RevOps remit is to ensure that your systems are connected and data flows between these systems seamlessly. Your Marketing, Sales and Service teams need to be making decisions and taking actions based on the same information. While it seems obvious that this in turn will deliver the best experience for your customers, it is not always the case in many businesses.

Whether your customers are talking to a customer services rep, a sales rep or reading a guide on your website; the information they access should be consistent.
RevOps drives efficiency through clear SLAs and defined processes
The final piece of the puzzle is process. Your teams might be aligned around shared goals and working with connected systems, but they also need clearly defined roles and boundaries.

With your teams working from aligned systems and datasets it can become all too easy for these lines to blur. A classic example would be the lead hand-off process between Marketing and Sales.

Take the example of a Marketing team working from HubSpot and a Sales team in Salesforce. Once a lead has qualified, they need to ensure the internal process is in place to assign them to the right owner or queue. This can be done from either platform and by either team, so it is important to have this process agreed and documented. Otherwise, they end up in a situation where neither team is responsible and leads start to fall through the cracks, or both teams do it and confusions occur that lead the customer to feel that the business is disorganised or inefficient.

This is where having a robust SLA between your internal teams comes in, an agreed document that details things like lead volume, lead quality and lead qualification and the processes by which those things are managed. In this case, an SLA would also document in which system, and by which team leads are assigned, as well as the logic and rules to handle the assignment.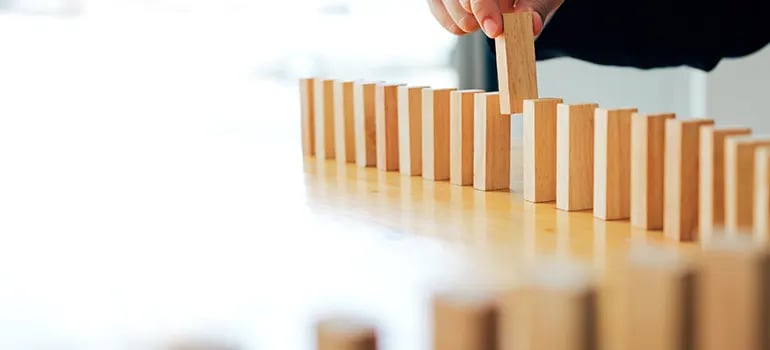 Benefits of adopting a RevOps strategy
So, what are the key benefits of adopting a RevOps team or strategy for your organisation?
Alignment – Of your teams, processes, and systems.
Efficiency – Better integration of systems and better dataflow across the business.
Better Customer Experience – Automation of dataflow and process means your internal teams will be more responsive and more informed when they engage with prospects and customers throughout the customer journey.
Streamlined operations – Move away from having sales operations, business operations and bring everything together in one focused strategy.
Reduced friction – By predetermining processes, roles and responsibilities you reduce internal friction and avoid team politics.
Do you need a RevOps strategy?
Having a dedicated RevOps team might seem like something that should be reserved for enterprise organisations with large international teams, but actually any business that interacts with customers via more than one touchpoint, no matter the scale or industry should be considering adopting a RevOps approach to internal operations.



We've spoken before about the flywheel at the heart of the Inbound methodology and RevOps can be seen as extension of this concept. At the heart of HubSpot's Inbound model we have a CRM that is the single source of truth for your organisation. RevOps introduces SLAs, process alignment, defined interfaces between systems and teams and pre-defined roles and boundaries. If the CRM is the glue at the heart of your tech stack, then RevOps is the glue at the heart of your organisation.
Find out more about RevOps
Want to find out more about how Innovation Visual can help you design and implement RevOps strategy to suit your business?
Our team of MarTech experts can help you build an integrated tech stack, improve dataflow and help build robust SLAs between your teams. Whether you're a Start Up, an SME or an Enterprise-level organisation we can help you build the foundations of a solid RevOps strategy and execute on the required changes to systems and processes.
Why not get in touch to start a conversation about making RevOps work for you?