What Is HubSpot & Why Should You Choose It For Your Business' CRM?
The chances are, if you are reading this piece, you are thinking about using HubSpot but you aren't sure whether the investment is right for you – this piece aims to explain how HubSpot works, its key features and benefits and give you the information you need to make your decision a little easier.
The HubSpot platform
Let's start by taking a look at what HubSpot is. HubSpot is a 'business growth management platform', or more straightforwardly, a Customer/Contact Relationship Management tool (CRM) that not only manages your contacts, but also your sales, pipeline, digital marketing and lead nurture too.
It is made up of multiple tools and 'hubs' that can be bought separately or together. Just to muddy the waters a little here, there are also freemium options that you can download and use out of the box. These are excellent, but your choice will depend on what you need for your business.
Let's start with looking at the CRM Hub.
CRM
At the heart of everything HubSpot is a CRM platform which allows you to keep track of leads and customers at different stages in their journey. HubSpot's CRM is actually free and comes with a selection of tools including live chat, dynamic lists, forms for lead capture and email marketing.
Proper migration and population allows you to have a single customer view, that tracks their association with the relevant company, colleagues, activity, correspondence, list membership and engagement, website activity… the list goes on. This single customer view and the way it integrates across the platform is one of HubSpot's greatest strengths.
Forms are the backbone of HubSpot enabling data capture into the CRM from your website, social media platform or landing page. HubSpot allows you to capture and store just about any piece of data you could want to know about your prospects and customers including their behaviour on your website, personal information and a historic record of their engagement with your brand.
However, HubSpot doesn't get truly exciting until you add in one or more of the paid versions of the tools known as 'hubs' according to your need.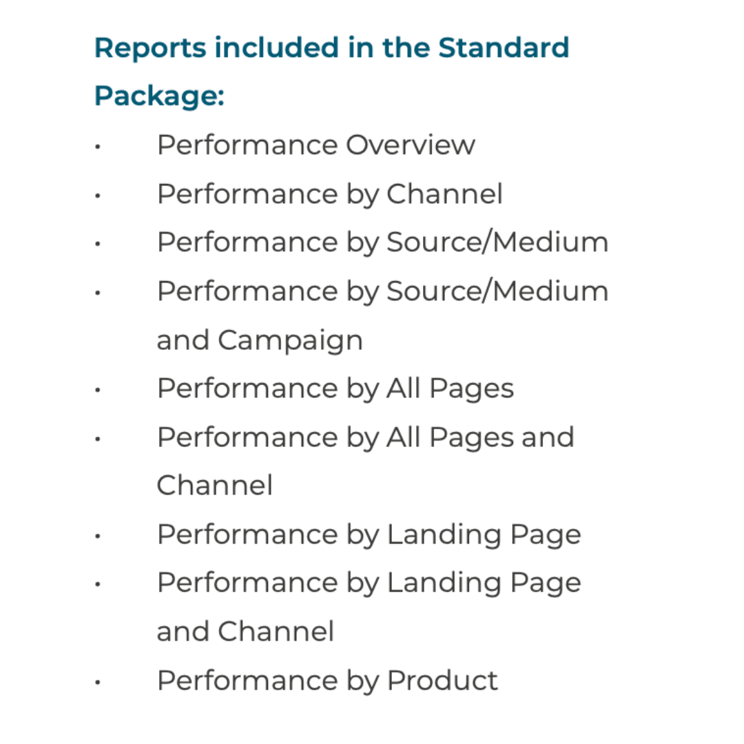 Marketing Hub
The marketing hub introduces more advanced tools (depending on the which package you buy) including logic-based automated workflows and chatbots. These tools allow you to automate the processes of segmenting, nurturing and qualifying leads within the CRM.
Workflows are one of the key tools in HubSpot and enable everything from complex content-driven nurture programs through to automating internal tasks like lead assignment and audience segmentation.
Key HubSpot marketing tools:
Email automation
Lead capture forms
Live chat and chatbots
Attribution reporting
Lead nurture
Lead scoring and qualification
Data enrichment
Audience segmentation
Sales Hub
As with the marketing hub the sales hub also introduces more advanced tools, including the ability to automate processes based around your sales pipeline. Instead of working directly with contacts, sales hub is based around deals at different stages, which are then associated with both contacts and companies within your CRM.
This is where HubSpot really comes in to its own; by having a single source of truth you can build intelligent automated programs that link together the efforts of your sales and marketing teams and enable complete transparency throughout your organisation.
Key HubSpot sales tools:
Manage multiple sales pipelines
Sales performance dashboards
Automated 1 to 1 email sequences
Integrated calendars and emails
Centralised view of prospects
Account based marketing tools
Automated task management
Service Hub
By including service hub in your package, you can ensure that your sales reps can see a complete picture of a contact when looking to reach out and make contact. Service hub also allows you to apply automation to elements including customer satisfaction surveys and ticket assignment. It's worth remembering again about the single customer view here. Each customer will have associated service hub interactions as part of their view, along with every other interaction with your brand that you choose to record, including logged calls, emails, sign-ups etc.
Key HubSpot service tools:
Centralised inbox
Automated ticketing
Service performance dashboards
Automated feedback surveys
Knowledge base
Centralised view of customers

CMS (Content Management System) Hub
The latest addition to the HubSpot team is the CMS hub that allows you to build and manage your website whilst making the most of the inbound marketing tools that HubSpot provides. Whilst you don't need to host your website with HubSpot to make use of the CRM and the other hubs, it does make aligning your campaigns, tracing and lead capture easier as everything is in one place.
The CMS hub also brings some great marketing tools including Smart Content which allows you to dynamically change the front end of your website based on segments of your audience.
Business Benefits of Using HubSpot
Helping Businesses Grow Better
The most common misconception we hear about HubSpot is that it's 'just an email platform'. Whilst the Marketing Hub does include an intuitive drag and drop email builder, HubSpot is a full suite of enterprise-grade marketing and sales applications designed to help you scale your business. Their real power is the integration across functions though.
Marketing Automation

One of the key elements to help your business grow is marketing automation. Using HubSpot tools including Workflows and Sequences, you can send personalised communications to your prospects and customers on a 1 to many scale. In other words, you can segment your audience using data captured and stored in the CRM to trigger automated processes and send personalised messaging to your contacts. There are a number of very good reasons to utilise this functionality, not least in your lead nurture, but also in administrative processes to save time and free up your teams to focus on building business.
Reporting
One of the biggest benefits of adopting all of the HubSpot hubs is the reporting tools that you will get access to. Unlike platforms like Google Analytics, HubSpot has the added benefit of having direct access to your leads. This means you can easily dig into a report, see all of the contacts touchpoints and get a full picture of their customer journey.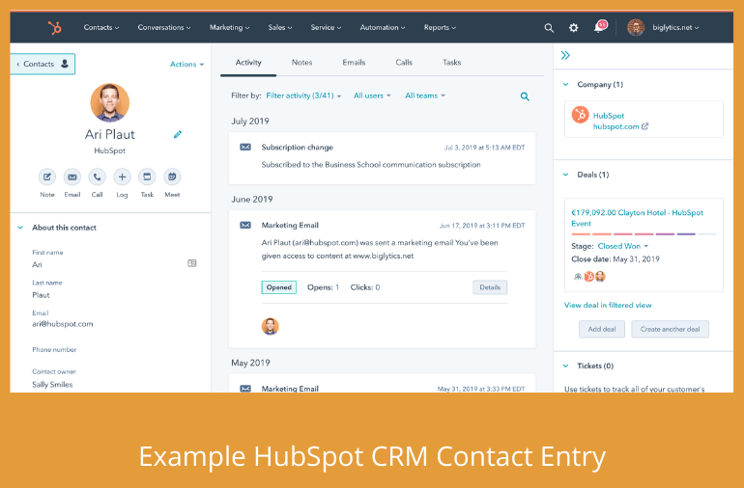 Should You Invest in HubSpot?
HubSpot's pricing model starts from their free CRM, which includes a million contacts, landing pages, live chat and basic email marketing tools, through to the Enterprise level Growth Suite which includes all of HubSpot's core tools and all 4 hubs.
Deciding on whether to invest in HubSpot also means deciding which package is right for you. HubSpot has such a wide range of tools that it can be difficult to decide which hubs you will get the most value out of and which package you will need.
Integrating HubSpot With Your Existing Tech Stack
HubSpot will likely replace the functionality of some of your existing SaaS products, systems and processes. However, it can also integrate with a wide range of apps and platforms, meaning you can keep systems that are fundamental to your organisation and integrate them with HubSpot.
That's where Innovation Visual comes in, we can audit your existing tech stack, look for gaps in your existing systems and processes and then advise you which product is right for your organisation.
Adding HubSpot to the mix can actually help you get more out of your existing systems. By introducing a single source of truth for all of your divisions, HubSpot can help centralise data for your organisation and simplify processes across your business.
Get in touch with us today to find out how HubSpot could help your business grow.
What If You Are Not Ready To Invest?
Not ready to commit to one of HubSpot's paid packages? We can set up a free CRM for your organisation. This will give you a taster of how the tools all connect and how your prospect and customer data look in the CRM. You don't have to invest to make your work processes and contact management easier to manage.
Related Content
For more information about the Inbound Marketing Methodology that HubSpot was developed around why not check out our Knowledge Hub?
Contact Innovation Visual For Expert Advice
We are HubSpot Diamond partners and have many years of HubSpot experience, if you have any questions or need a bit more information about choosing HubSpot then we'd be glad to help, just give us a call, there is a plethora of information and data we can share with you and our skilled team would be glad to answer any queries. You can check out the various ways to get in touch with us here.