Uncovering Insights from Your Ecommerce Analytics
We're all obsessed with collecting data but are we actually getting relevant insights from it? E-commerce offers a goldmine of almost instantly available data, unlike in traditional retail sales which almost always have to work on historical data, giving their decision making a retrospective flavour.
You can analyse which pages your customers visited and for how long, calculate the ROI on your online advertising campaign, see if English women between 18-25 buy more than American men between 45-55 and much more. However, how do you make sense of it all and uncover the data that will give you the insights you need to make a difference and how can you be sure that your interpretation is correct?
This article will take you through the various data points you can and should collect in relation to your e-commerce activity online and how to use that data to make decisions that will have a positive impact on your business. In late 2019 online sales overtook offline sales for the very first time and as more people shift to online shopping, competition is only going to get more fierce and you'll need all the insights you can gather to retain your existing customers, attract new customers and keep them all coming back to your online shop.
First thing first, in order to gather your data effectively you need to choose the platform you want to use. There are many analytics tools out there, but we will mainly focus on Google Analytics as it's the most used and is available to all since it's free! Most of the options available in Google Analytics will probably be available in other similar tools so you should be able to apply all the recommendations we make, even if you don't use Google Analytics.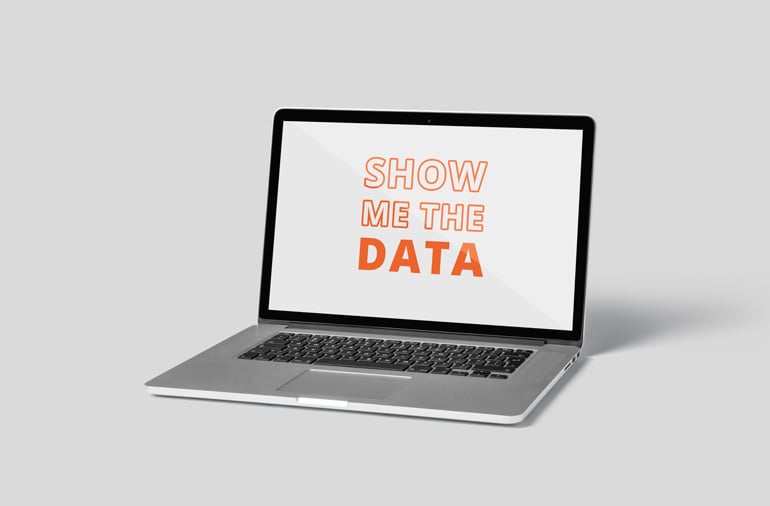 Why Analytics Data Is A Vital Tool In Managing An Ecommerce Website.
Making decisions is always difficult, but making good decisions is even more so, especially when you don't have data to base them on. Collecting accurate data is vital to understand how your online shop is performing, what is working and what isn't, where your sales are coming from and what investments are returning value. All this information helps you make good decisions for your business, reducing risk and improving return.
Google Analytics collects data on the following areas:
Audience – who visited your site. Looking at the reports in this section, you'll be able to see your users' gender, age, geographic location, the device they used, etc.
Acquisition – where visitors came from. In this section, you'll be able to know if visitors came from a paid campaign or from organic search results on Google for example.
Behaviour – what visitors did on your site. Here you can see which pages they visited, how long they stayed for as well as other useful reports such as your site speed.
Conversions – what valuable actions visitors performed. If you set it up correctly, you'll be able to know if they downloaded a guide or made a purchase on your site.
This plethora of information can give you great insights to help you improve your e-commerce site and maximise your conversions. Here are a few examples of useful reports:
Channels Report
The most useful report for your marketing team will be the Channels report in the Acquisition Overview section. Here, they'll understand which channels people came from to visit the site and if they converted or not. This will give them great insights into understanding where they should invest their budget.
However, don't be too keen to stop investing in a channel if you're seeing a lower conversion rate, It's worth remembering that the buyer's journey is complex these days and it maybe that that channel is actually delivering at an earlier stage of the journey and so is not reflecting conversions but is channelling traffic through to other areas of the site. Review the Model Comparison Tool report under Conversions > Multi-Channel Funnels to understand conversion attribution and which channels might have contributed to your conversions. You might find that people click on your ads and then come back to your site directly to convert. Stopping your ads would therefore negatively affect your overall number of conversions. If you aren't sure, why not test your theory for a short amount of time.
Enhanced Ecommerce
You'll definitely learn a lot from the Enhanced Ecommerce reports under the E-commerce section of Google Analytics. This is a setup in Google Analytics that can give you even more data about your e-commerce performance. In this report set, you will see performance by product or category with revenue, average order value, average quantity and refunds. You can also build your own shopping funnel to analyse the drop off between various steps. For example, how many people abandoned their cart or didn't press pay. You can even track internal promotions and coupons to see how many people are using them and whether they improve purchase rate or not.
The data can offer great insights into specific products or categories of products by analysing their performance individually and in comparison. You can run tests on content, images and many more variables to see if it improves your conversion rate on certain products.
All this data can also help you uncover technical issues in your checkout process, if the drop off suddenly increases at a certain step, there may be an issue that needs resolving and it may be an opportunity to review that stage from a UX (User Experience) point of view.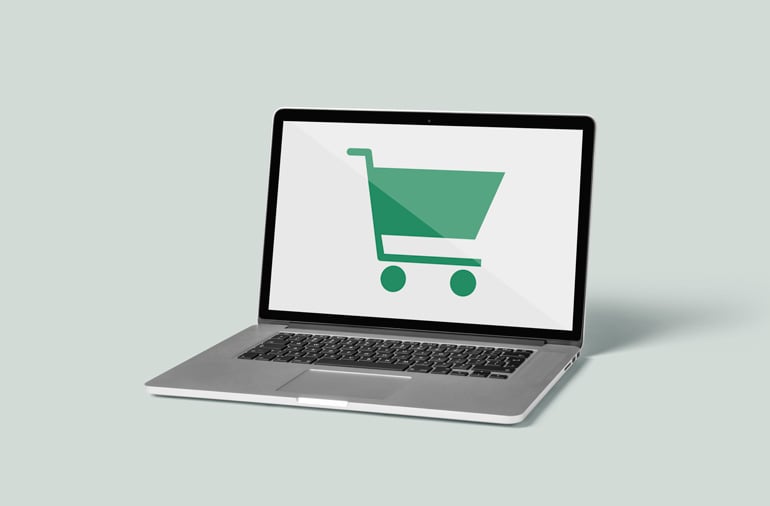 Making Analytics Work For You
Collecting Relevant Data
Collecting all this data is great, but you need to ensure it's accurate and useful to your business, otherwise you can find yourself down rabbit holes, using time without generating useful insight. In Google Analytics, you will need to review some settings to ensure that you're collecting the right data. For example, you'll need to exclude spam and ensure your tracking is set up correctly to collect data across your entire website.
There's also a lot that can be customised to provide you with the information that you need. You can create custom dimensions – these are attributes of your data such as your visitor's age or the city they're located in. Custom dimensions are useful for in-depth analysis of specific demographic and can be useful in making decisions around marketing spend and channel investment. For example, you can create a dimension for logged in vs. logged out users and analyse potential differences in behaviour which can inform decisions about the way you manage users on your site and how they are pushed towards conversion/checkout.
You can also create custom metrics – the quantitative measurement of your data. For example, how useful would it be to know how many times a product was added to favourites or how many times someone viewed the reviews section on product pages? These can be created as custom metrics to give you more insights on how visitors use your website. Helping you better understand what your customers think about your products, your pricing, how your site works and what encourages them to buy. Understanding the customer mindset is the key to driving sales.
Here's some more information about custom dimensions and metrics:
https://www.digishuffle.com/blogs/custom-dimension/
https://support.google.com/analytics/answer/2709828?hl=en
https://www.getelevar.com/analytics/google-analytics-custom-metrics-ecommerce/
Asking The Right Questions
Google Analytics can be overwhelming, and you can get lost wandering in a sea of data! Always start with a question and then find the right data to answer it. Starting with the data is asking to get bogged down in information overload.
If you're not familiar with the Google Analytics platform, start with the essentials: who are my visitors, where are they coming from, which pages are performing best and which products are performing best? Then, you can dive in a bit more: who are the people who convert on my site, are they on mobile or desktop, which pages perform best for organic traffic vs. paid?
Best Practice in Ecommerce Analytics
So now you know what tools, functions and facilities will be most help to you in managing your ecommerce analytics data. Here are some best practice pointers on how to get the most out of the data you are generating.
Clean your data – Make sure you're tracking the right things and that you're looking at clean data by removing spam visitors as well as traffic such as press, job seekers, students and employees.
Make notes of big changes – When analysing data, you might not remember a specific campaign or event that happened months or years ago. Use the note tool in Google Analytics to help understand changes in your data so you can accredit big changes correctly.
Start with a question – Always start analysing data with a question you'd like to answer, otherwise you could get lost in a sea of data without being able to get anything usable out of it.
Create dashboards to answer your frequently asked questions – If you need to answer a specific question regularly, create a dashboard to quickly visualise the answer instead of having to analyse the raw data every time. It will save you time and if there's an anomaly in your dashboard, you can then drill down further to find out what happened.
Use segments to get insights – Segments will help you slice the data you have to identify useful insights and make better decisions.
Use content groupings – Grouping your pages into themes will help analyse performance at a higher level to identify trends and make better decisions. Looking at the data for blogs versus landing pages for example will be more useful than looking at each blog post or landing page individually. You could also group your pages into themes or steps of the customer journey for deeper analysis.
Define goals and KPIs and revise/review them periodically – Having specific goals for your website will help you stay focused on what matters. From these goals, you can then define Key Performance Indicators that you can use to measure success.
Look at attribution before ditching a channel – Understanding your buyers' journeys is vital to ensure you're not making a mistake by investing more or less in a specific channel. Look at the paths people take to convert on your site and see where you can invest to repeat success and where you should not, to avoid wasting money.
The Key Areas Of Ecommerce Metrics and how they apply to your marketing
Google Analytics provides a lot of metrics abut there are some key areas that are important, whatever the business. They include:
Demographics
It is essential that you know your audience in order to be useful to them. If you don't know your audience, how will you know where to find them, what's important to them or how to present your product or service to them? Demographic data will help you to understand your audience and build more accurate personas by highlighting the types of people who convert on your site. Once you have that data, you can use it for advertising, for developing your messaging, for making budget decisions and even for things like packaging and branding style. Enabling you to focus your efforts on people who you know are more likely to buy from you.
Acquisition
Acquiring new customers is vital for any business, not only to replace churn but to allow it to grow. In order to stimulate business growth it is necessary to understand where visitors are coming from when they reach your website. This data is available in your Channels report which allows you to identify your best performing channels and so decide where to push your budget. Remember to check your conversion attribution (where a conversion came from) before cutting off a channel as it could negatively affect overall conversions. Always think carefully about the buyer's journey before making decisions on acquisition channels.
Identifying which channels convert best is great but understanding ROI and cost per acquisition is better! You should calculate your return on investment (ROI) by channel to see which ones bring you the most value. To do so, you'll have to find out how much money it has cost you to invest in each channel – this is usually easier for paid advertising as you're actually spending money to get visitors but you can also calculate how much time your team spent on SEO, social, content development or email and factor that in your calculations. Similarly to ROI, you should know your cost per acquisition by channel – how much do you have to pay on average to get a new customer? This will help you to guide your investment as you'll be able to see if a channel is too expensive to maintain or if it's actually delivering value for money.
Conversion
Tracking conversions and purchases is absolutely vital for an e-commerce site. Ensure you're looking at your conversion rate as this is what gives you an idea of how well your site is performing. You might have big increases in traffic if you run email or paid campaigns and so you'll likely see a resulting increase in conversions. However, if your conversion rate drops after these campaigns, it might mean that you're not consistently bringing quality traffic to your site or that there is an issue preventing them from converting when they do get there. Investigating what is happening and increasing your conversion rate will help you scale your conversions and revenue, increasing ROI and value.
Revenue is another important metric to look at coupled with average order value. Use segments to identify people who tend to spend more even though they might not represent the greatest number of conversions. Improving your conversion rate for this audience will likely generate more revenue and help you scale rather than focusing your efforts on people who spend less, quality over quantity.
Retention
Acquiring new customers is expensive so it's important to focus some of your efforts on retaining them, after all it is cheaper to retain customers than acquire new ones. Investigate the behaviour of new vs. existing customers to see what makes people come back to your site. How many pages do returning customers visit on average? How long do they stay on your site? Which pages do they visit? How are they coming back to your site? It's also worth clarifying how frequently they re-purchase because that can inform how regularly they will want to hear from you.
Use remarketing campaigns, social and email to reach existing customers with special offers to bring them back to your site so you can re-ell, cross-sell or up-sell. Always remember to bring value to your customers and make things easy for them. They'll be happy to come back for more! It's worth remembering here that great customer service doesn't end with the sale and to truly impress your customer it needs to extend post-sale too.
Advocacy
Whilst it's great to retain your customers, wouldn't it be amazing if they did all the hard work of acquiring other customers for you? You can use analytics to help you understand how your existing customers behave, how they use your site, what they like and what they don't like. This information is not only useful to help you access new customers, it also enables you to better understand your existing customers and leverage them as a sales tool. Turning your existing customers into advocates is a powerful business driver and will help you scale massively! This is usually where customer service comes in with customer surveys and Net Promoter Scores. With well-built surveys and polls, you can measure how satisfied your customers are and you should do this regularly – you can use tools like HotJar, Survey Monkey or Google Surveys to generate customer feedback, whether it's during their visit, at point of purchase or after-sale. Once you've measured it, make sure to act upon the results and show your customers that you are listening. After all, what's the point of data if you don't use it to make things better?
If a customer tells you they're not happy, make it a priority for your customer service to talk to them and resolve the situation. Use automated workflows and lists to exclude them from being asked for reviews. If they do leave a review or comment somewhere, respond straight away and show that you're empathising with them and that you're working to resolve the issue. Your customer service team needs to monitor your own platforms as well as third parties like Facebook, Google reviews and other sites where people can rate or review your products. It is vital for your business to be in control of these areas and be able to respond to show others that you care.
On the other hand, if a customer is happy, you should still ask them what would have improved their experience even more, because there's always room to improve. Ask them to write reviews of your products, to share it on social media, etc. Create specific programmes or rewards for people who shout about you by giving them discounts or sending them branded merch. Don't forget to reply to good reviews as well, it shows you're approachable and human.
Note that tools like HubSpot can help a lot with this type of customer relationship management by bringing a single customer view together. You can see all the interactions someone had with your business and use automation to improve customer experience.
The 5 Benefits Of Using Ecommerce Analytics In Your Decision Making.
We make decisions every day, but some have more impact than others. Making the right, data driven, decision as an ecommerce manager will help you succeed in your role as well as help the business to perform better. Mistakes happen and cannot always be avoided but using data should help you make the right decisions or at least, learn from and understand your mistakes.
Here are some benefits of using analytics data to inform decisions around your e-commerce website.
Understand your audience
Demographics and behavioural data can help you understand your audience better to serve them better. With this, you can build personas of you ideal customers that are more accurate, although you should combine this with talking to your customers to have the best representation possible. You can also use this information to personalise your message and provide outstanding service.
Invest in the most profitable channels
Knowing where your customers came from and how much it costs to acquire them is invaluable in deciding where to best invest your budget. Markets and platforms keep changing so you should always keep an eye on channels to guide your decisions. Remember to factor attribution in the equation before deciding to ditch a potentially valuable channel.
Optimise your user experience
Data can help you uncover issues with your site or behaviours that you weren't aware of. Once you have the data, you can run tests based on your hypotheses to solve issues or replicate successes. All this is part of improving the user experience online with less friction and more intuitive navigation, designed to funnel visitors towards converting by making a purchase.
Improve your customer experience
Gathering data on customer satisfaction and behaviour will help you solve issues in your processes or website to improve the overall customer experience. The more data you can collect at each touchpoint within a buyer's journey, the better equipped you'll be to offer them an outstanding experience every step of the way and that outstanding experience is what will keep them coming back time after time and recommending you as well.
Scale your success
Knowing the maths behind customer acquisition and ROI will help you to scale growth by focusing your efforts where they'll make a difference. By looking at the data in line with your goals, you can prioritise what to work on to get the best results. As you become more successful, you can do more testing and uncover more opportunities for the business.
Interested In Learning More About Analytics For Ecommerce?
Are you ready to dive into your data like never before? If you're not sure where to start or would like some guidance on how to make the best out of your analytics data, get in touch with our e-commerce experts. We'd love to discuss your current challenges and help you overcome them to make your e-commerce website a success.