How To Set Up Your Google Business Profile
If you own a business then you should have a Google Business Profile (GBP, previously called Google My Business). In this article, we will be taking a look at what the setup process for a GBP looks like.
If you're not sure why having a Google Business Profile is important then you can check out our post on the importance of having a GBP.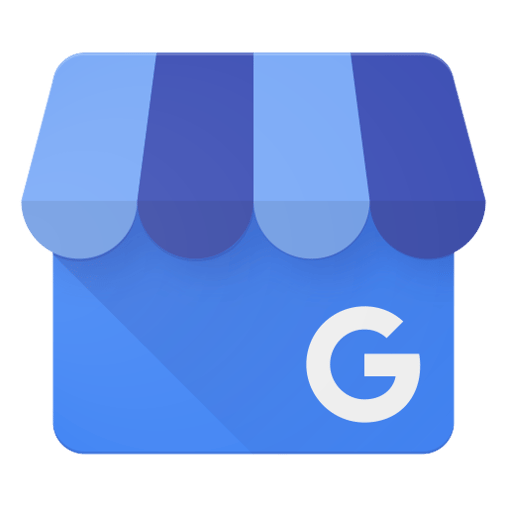 Google Business Profile Setup Guide
Step 1 – "Get on Google"
The first thing you need to do is visit https://www.google.com/business/ and click the blue button, 'Manage Now'. You will then either need to create a new Google account or sign in to a Google account you already have.
You will then be able to Google search by business name and address. If you cannot find your business then don't panic. All you need to do is "add your business" and fill in the required information. If you already have a GBP but want to update it, simply log in.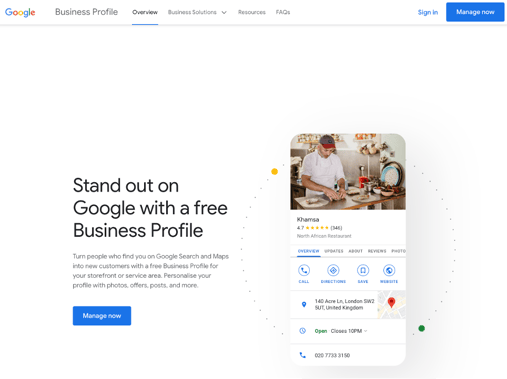 <h3> Step 2 – Create/Claim Your Google Business Profile
After finding or creating your business location click on it. Confirm that you are "authorised to manage this business" and click continue.
<h3> Step 3 – Verify Your Business on Your Google Business Profile
You will now need to carry out the verification process. This involves Google providing you with a verification code, which can be done in a variety of ways:
Phone call
Postcard mailed to your business address
Email
Once the code arrives you can then input it to verify your business and you are all set up. Your business now has a Google Business Profile!
<h4> Step 4 – Add The Finishing Touches
From the Google Business Profile Manager, you can add additional information. The more information you add to your Google Business listing, the more effective it will be. Your business address should already be set, where viewers will be taken to Google Maps for easy directions, but there are a number of other details to fill in.
Category – you can set your business category. For example, if it is a bar then choose 'Bar'
Business Description - introduce your business and discuss your unique selling points (USPs) to help differentiate you from the competition
Opening Times – set your opening times and business hours so that when someone views your GBP they know when you're open
Phone Number – make it easy for people to contact you
Website – make sure your business website link is set, so people can easily visit your website to find out more about your business
Appointment URL – you can also set an appointment URL to make it even easier for customers to book your services
Add Photos – make sure you set your business logo and a cover photo, you can add up to 10 photos here, giving you the opportunity to showcase more about your business. If you own a bakery then show images of your cakes. Make your business standout if you have the imagery available, even if you offer services or are a B2B business.
Reviews – Google reviews are an important part of your GBP. Encourage your customers to write positive reviews on Google so you have a five star rating. Testimonials are a powerful way to show how your business is appreciated. Don't forget, respond to every review, especially any bad ones to show potential customers that you are committed to delivering customer service excellence, even post-sale.
Posts – this feature allows you to share events or content from your website's blog. A post will last for 1 week before it needs updating and Google will also remind you to update it.
The more information you provide Google about your business the greater the benefit you will receive from your Google Business Profile, so make sure you set the time aside to fill in the details and keep them updated.
<h2> How Google Business Profile Helps Your Local SEO
Local SEO is a form of search engine optimisation that helps your business become more visible within Google's local search results. Local businesses utilising a free business profile can help new customers find you easier, as you have a physical address that can be easily tracked, and you can also include the service area you operate in if your business delivers services.
<h3> Factors That Affect Ranking
<h3> How Relevant it is
Relevance is a key factor when it comes to ranking in Google's SERPs. It determines how well your business matches the user's search intent. This is where it's important that you have all the necessary information filled out regarding your business and its services. Does your business match what a customer needs, or does this still remain unclear? By ensuring all the right information a customer might need is filled out on your Business Profile, Google will know what people can expect from you and therefore will be more likely to show your business in the SERPs.
<h3> How Close Your Business is
As you'd expect, you can't rank for a local search that someone is making in the US if your business is UK based. You can help your local rankings by ensuring the content on your website is local-oriented. Google will then use this and present it to searchers to provide them with the most relevant content.
<h3> Prominence
Prominence refers to the activity around your listing, taking into account reviews, events, local content and more. Having many quality links to your site is also helpful. Make sure you are keeping your Business Profile relevant by replying to reviews where necessary, posting regular content and keeping company information up to date.
Keep Monitoring Your GBP and Boost Your Google Search Rankings

The work is not over even when you've created your Google Business Profile and filled in your business' information. There are a number of features that are worth keeping an eye on. For example, people can write reviews about your business and this gives you the chance to interact with them, whether the review is positive or negative.
There is also the option to change your opening times during the festive season, which can be very useful if you are closed over Christmas. People can also ask questions about your business and this presents opportunities to answer them and perhaps gain a new customer.
Do not just set up your Google Business Account and then forget about it. Make sure you are making the most of your business listening and presenting current and potential customers with the right impression.
If you have any questions about how Google Business Profile can benefit your company then please feel free to contact a member of our team.