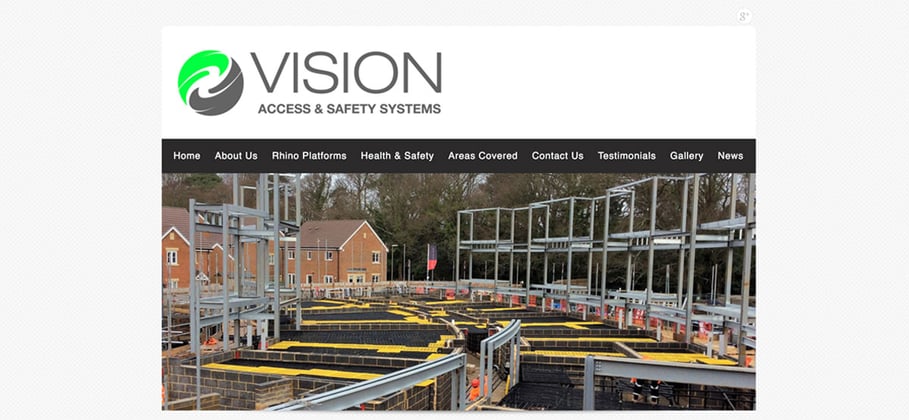 As a relatively new business on the construction scene, Vision Access (& Safety Systems) was born out of the desire to deliver outstanding and un-paralleled construction & safety solutions to those who work in potentially hazardous, raised environments. Founded by Gary Hamm, as well as Graham Philpot & John Hickman, who are all highly experienced businessmen who have worked extensively within the construction industry, Vision Access strives to provide a professional service to a wide range of clientele; ranging from construction workers to homeowners. As well as servicing various clients, Vision Access also works across a relatively extensive area, spanning across the whole of the south of England.
Partnering as a sister company to Vision Scaffolding, both of these businesses showcase excellent customer service and affordable client solutions, which they ensure to continually develop, to match the ever changing needs of the modern construction and domestic industries.
In order to ensure that their digital reputation is in-line with their outstanding in-person services, Vision Access reached out to Innovation Visual to develop a comprehensive, effective and meaningful digital solution that would enable them to reach their target audiences and encourage business growth; this involved the development of a well-branded, informative and accessible website that would provide users with detailed knowledge of the services they provide, as well as showcasing the professionalism of their work and collaborative effectiveness of the team.
The team at Innovation Visual cooperated closely with Gary Hamm to ensure that the work undertaken for the business was well received and reflective of their overall business goals, as well as being pro-active in the sense of providing necessary value to potential visitors of the new Vision Access website.
Ensuring a website is optimised for an engaging user experience and complete informational transparency is essential for success in today's competitive digital marketplace; which is ever the more reason to call upon Innovation Visual, who fully understand what is required to drive growth and enhance digital footprint for your business.
If you would like to see the newly designed website for Vision Access, please follow the link below: