Innovation Visual are committed to supporting charities through the 1% for the Planet scheme. One of the charities which the team are passionate about supporting is David Shepherd Wildlife Foundation.
Who Are DSWF?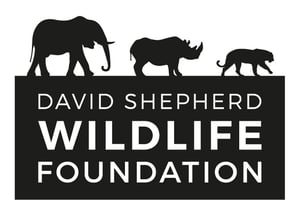 David Shepherd Wildlife Foundation are a conservational charity that focuses their efforts on conserving the lives and habitats of mammals across Asia and Africa.
The foundation has been working to conserve wildlife for over 30 years and has to date been able to invest over £9 million into projects to help save and protect endangered wildlife. Work undertaken by DSWF ensures that education, anti-poaching patrols and conservational projects are all in place in order to protect critically endangered mammals such as painted dogs, pangolins and tigers.
Digital Marketing Work for DSWF
As a small gesture, Innovation Visual regularly donates their time to DSWF. This time gives us the opportunity to help David Shepherd Wildlife Foundation thrive digitally. Here are some of the things we have done so far to help the marketing team at DSWF.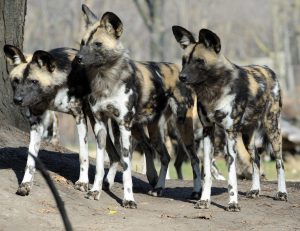 Running Paid Search Campaigns
Our first step to help DSWF was to look into their paid search campaigns.
We found that the existing campaigns that were running were not as effective as they could be and were not making the best use of the budget available.
Before starting a Google AdWords campaign, it is important to conduct keyword research to identify the terms you would like your ads to target and show for. This was the first step we took for DSWF, which gave us a set of keywords to target across the ads. The Innovation Visual team also worked on writing new ad text, improving the ad targeting and making better use of the budget available to increase the effectiveness of the Google paid search advertising campaign
Search Engine Optimisation
Search engine optimisation is very important if you want your website to rank in search engine results. The team conducted an in-depth site audit for David Shepherd Wildlife Foundation to reveal what tasks needed to be prioritised from an SEO perspective. After identifying the key SEO priorities work could then begin on optimising the site. The site audit gave us a rough outline of some of the SEO tasks that needed to be done in order to get their site to its full potential. These included working on adding Alt tags to images, improving the site metadata and improving the overall SEO health of the website.
Inviting DSWF for a training day
We were also delighted to invite Miriam from the marketing team at DSWF to join us in the office for a day to learn more about digital marketing.
Miriam started the day off learning about keyword research & allocation with our PPC expert Clotilde, followed by a quick SEO and WordPress masterclass with our SEO Manager Oktawiusz. Miriam then also received in-depth tutorials about Google Tag Manager and Google Analytics, courtesy of Tim.
Miriam was very grateful for her day at the Innovation Visual office and will definitely be welcomed back for more digital marketing training in the future! We were also pleased to hear she enjoyed meeting Poppy, our office dog!
Continued support for DSWF
The Innovation Visual team also invited Miriam and Lis Speight (Marketing & Communications Manager at DSWF) to our Google Marketing Livestream event on the 10th July. The event revealed the latest product innovations from Google that marketing professionals should be aware of. We would like to thank Miriam and Lis for attending and were certainly pleased to hear how useful they found the event.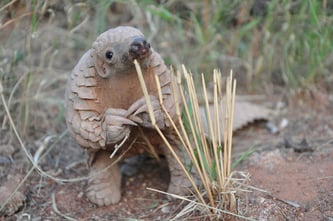 We look forward to inviting them once again to our offices for our next event on the 10th October, when we will be hosting a Digital Marketing Innovations breakfast session. If you would like to learn more about chatbots, voice search and video marketing, then register now to secure your place.
Help DSWF
You too can support David Shepherd Wildlife Foundation's conservation work. You can help by donating online or even by adopting your favourite animal There are plenty of animal adoption packs to choose from, each of which comes with a cuddly toy and information pack, making them a great gift for anyone who cares for animals. Your donations will make a difference no matter how big or small.
If you would like to find out more about our digital consultancy services, then please contact a member of our team.