The Innovation Visual team is excited to announce that we have been chosen by Cubiks France, a talent management consultancy, to help them with their SEO and grow their business through digital marketing.
Cubiks provide companies with innovative talent selection and management solutions to identify and develop existing talents, as well as recruit more efficiently.
From International Headquarters to Local Team
We were already working with the Cubiks headquarters based in the UK when they asked us if we could review the SEO situation for their French website. The French team had lost confidence in their existing SEO agency and needed some advice.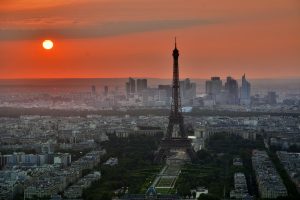 We quickly noticed that they were using some outdated SEO tactics. For example, they created additional pages, each optimised towards one keyword and linked from a paragraph added in the footer of the website. This is not very user-friendly as visitors couldn't access these pages through the main navigation menu. Moreover, it's not following Google's current best practice of optimising pages for themes rather than specific keywords.
Our SEO & Digital Marketing Plan
The first factor to consider with this project was, of course, that it involves a foreign language website but, thanks to the Innovation Visual team being multi-lingual, this has not proved to be a barrier and allows us to provide high-quality work both in English and French.
The French Cubiks website is mainly a translation of the English version and follows the same structure with the same design. However, although we're already working on the SEO for the UK website, it will be important to adapt the headquarters' strategy to the specificities of the French market.
The complexity of this project is that Cubiks are actually catering to two audiences: HR professionals and candidates/employees. Therefore, the terms used to describe the Cubiks services can vary depending on the searcher's knowledge of HR jargon. Moreover, Cubiks' products can be used on their own or alongside other services to solve specific problems which complicates the structure of the website. In addition to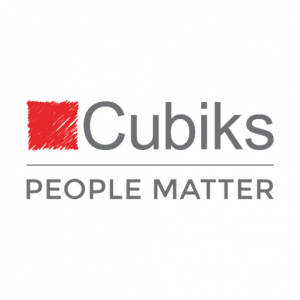 this, the French team at Cubiks weren't sure they were optimising the website for what people are actually looking for when searching for their products and services.
With all of these factors in mind, we have begun the project by conducting a full technical SEO audit of the website to highlight any technical issues that require our attention and to ensure that content is easily accessible to search engine bots. As well as reviewing the information architecture of the site we'll also be assessing the existing optimisations, looking at the keywords that Cubiks are currently tracking and then optimising their website with relevant themes. We'll focus on creating unique, high-quality content around these themes to answer their audience's questions and help turn website visitors into leads.
Looking to Improve HR Within Your International Company?
Cubiks have a team of HR experts based in France who know the local market very well and can help large companies improve their talent management strategy. They can help you sift large volumes of candidates through accurate personality tests for recruitment. Moreover, they will help you identify high potential employees within your workforce to help them develop and improve their performance.
To find out more about Innovation Visual and the range of services we provide, to companies across the globe, visit our online marketing section.