Citron Hygiene's MarTech Challenges
As a global business across three key regions, Citron Hygiene required their MarTech solution to be flexible, scalable and efficient. It had to deliver on the wider group objectives for data efficiency, revenue and lead generation as well as reporting, in order to meet the needs of the regional teams using it on a daily basis it to plan, implement, deploy and measure their marketing and lead gen strategies.
Pardot had not proven itself to be as easy to use or feature-rich as required and the business needed. There was also a DotDigital instance being used for marketing that, again, failed to provide the marketing team with the functionality, as well as ease of use, that would allow them to maximise their effectiveness. Citron needed a scalable tool that included all the features required, to concurrently deploy a range of regionally focused, multi-channel marketing strategies, in a single place. However, it was also required to have the capacity to manage and maintain data on a global level, across multiple regions, as well as integrate seamlessly with Salesforce. Given the requirements HubSpot Marketing Enterprise was the stand-out choice.

The Right MarTech Solution – HubSpot Marketing Enterprise
Following the confirmation of the plan to consolidate all of the Citron Hygiene Salesforce Orgs into one, we were asked to work with them to put in place the HubSpot solution that would replace Pardot and DotDigital and meet the remainder of their MarTech requirements and objectives. We were clear that the HubSpot Marketing Hub at Enterprise level would not only represent better use of budget but would also deliver the global control and reporting needed, as well as the delegated local ease of use, allowing the regional teams to get more done faster.
The HubSpot Enterprise-level solution would facilitate the partitioning of data, tools, workflows, automations, chatflows, emails, reporting and users by region to ensure each local team could deploy their separate strategies to the relevant data segments, access the assets they need efficiently, and measure the results for that region effectively. It would also leverage native integration to deliver an effective two-way data sync with Salesforce, ensuring data clarity across the business as well as accurate reporting based on a single point of truth.
Our chief objectives for the project:
To clearly understand the client requirements for their new HubSpot Portal and to scope and plan the project, ensuring all stakeholders needs are included and effectively met.
To plan a user friendly set-up that minimises manual input and maximises opportunities to leverage the value of the data available. Making best practice use of automations, workflows and triggers to support the users in delivering on their objectives efficiently.
To accurately map and fully migrate all data from multiple platforms into a single new HubSpot Enterprise portal.
To establish all relevant tools with the correct branding and structure, ready for use, for example email marketing and landing page templates.
To create a detailed and flexible reporting system that would report accurately on all activity, performance, results and revenue, from overview to granular level, in accordance with the needs and focus of the user.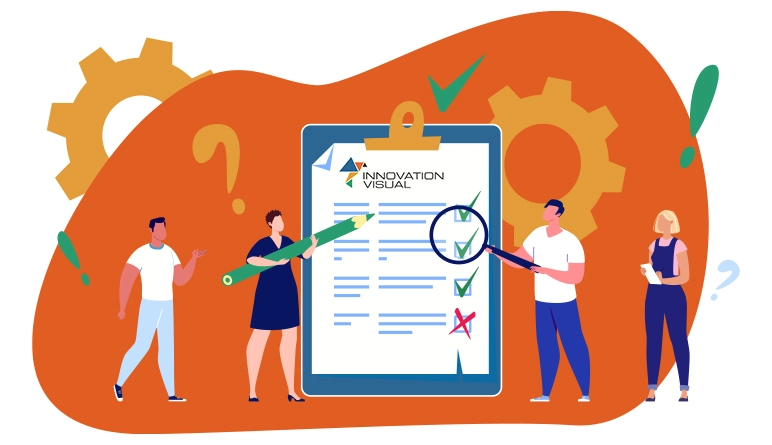 Our Strategic MarTech Implementation Solution
We started the project with a detailed scoping process to fully capture and understand every element of the client requirement and their vision for the completed solution. Once we had agreement from all stakeholders in the business on our Scope, we used that information to create an implementation plan, mapped in stage order against a project objectives delivery schedule.
The Innovation Visual MarTech hub worked closely with the client services delivery team and the client to implement, test and deploy the shared onboarding plan over the planned 6-week implementation period. The plan included stages for:
Data migration, data amalgamation from a variety of portals and resources, and resolution of data conflicts and anomalies
Salesforce integration
Set-up of teams, users and partitions by region, function and seniority
HubSpot portal set-up
Scoring, qualification and sales hand-off
Automation and lead nurture
Lead acquisition and forms
Dashboards and reporting
Training and handover
As each element was completed, it was handed over to the Citron Hygiene project team to test and sign off. At the end of the project, we prepared and delivered feature specific training for each stakeholder group, supported with relevant documentation and how to notes, to empower the user teams to make maximum independent use of the tool.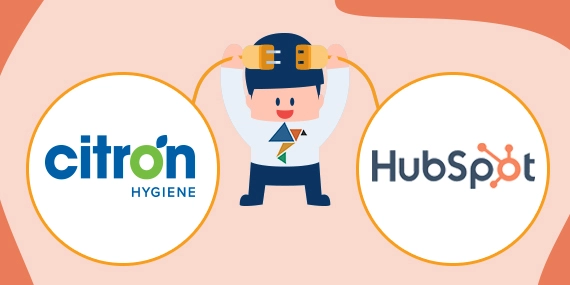 What Citron Hygiene Have Said About Their HubSpot Experience
"Having HubSpot Marketing Enterprise in place has really helped Citron Hygiene with our ambitious growth targets. The data migration was handled by Innovation Visual well and having all the data in one place has allowed us to improve operational efficiencies. Since the initial 6-week implementation period, we've continued to use HubSpot for day to day marketing, workflows, Chatflows and more. We're looking forward to utilising the HubSpot marketing platform as we grow globally."
Tom Hailstone, Global Digital Marketing Manager
HubSpot Services
Innovation Visual provides Expert HubSpot Services by a specialist, in-house team. If you think your tech stack is holding your business back then let's talk. Send us a message or call us on 0333 772 0509.