SMarketing is a term that is being used more frequently as companies are beginning to realise that the traditional divide between sales and marketing is no longer beneficial to a business due to modern technology. Companies with strong sales and marketing alignment achieve 20% more growth than companies who don't. This statistic demonstrates just how important it is for sales and marketing to work together, however in many cases this is easier said than done. So, how do you get your marketing and sales teams working together?
Get sales and marketing on the same page
If sales and marketing are going to work together then they need to have a common objective.
This common purpose will facilitate improved communication between your sales and marketing teams, as it begins to make business sense to work together.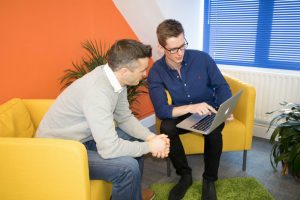 The sales game has changed thanks to the internet. Traditional sales methods are no longer sufficient. The buyer has far more power as they can research products and/or services themselves and no longer have to rely on the sales person as the oracle of all knowledge. Modern buyers are better informed and therefore the modern sales approach needs to be far more consultative and value driven.
65% of buying decisions are made before a buyer even speaks to a sales person, if they even speak to a salesperson at all during their buying journey. Buyers have to trust and engage with your brand before they will even consider speaking to your sales team. And this responsibility falls on marketing.
Sales and marketing are both part of the same customer journey, so have to work hand in hand in order to be successful and to drive positive business results.
Steps to successful SMarketing
There are some fundamental steps that need to be implemented for successful SMarketing. Your sales and marketing teams have to speak a common language, set up a clear process and utilise tools.
Build trust
Essentially you need to get marketing and sales working from the same page, speaking the same language and trusting each other. As soon as your sales and marketing team realise the benefits of working together, it will remove silos in your business and encourage cooperation.
Understand the end-to-end customer journey
Setting up the process requires an understanding of all the stages throughout the customer journey: Awareness, Consideration and Decision. 60% of people do not want to talk to a sales person until the Consideration stage, meaning that if you do not consider Awareness, then people will never speak to your sales team. Marketing is vital for the Awareness stage of the buyer's journey.
Service level agreement
Steps need to be in place for sales and marketing to build trust and succeed together. This is why having a service level agreement (SLA) in place between marketing and sales and vice versa, that defines the level of service expected, can be highly beneficial. This makes your marketing and sales teams accountable to each other and defines what needs to be achieved.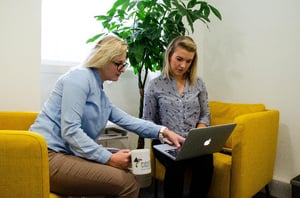 In many cases the fall down is sales being too slow to respond, so it is important to define how quickly leads are going to be contacted by a member of the sales team. The quicker the response, the greater the likelihood of closing that deal. Sales need to respond to customer queries quickly!
Build a learning culture
Another common fall down when it comes to sales is the skill level of your sales people. HubSpot specialise in developing software for inbound marketing and sales. The company's EMEA Sales Director, Ed Barrett, revealed that 50% of the sales team's time at HubSpot is spent doing 1-to-1 coaching to improve the skills of their sales team. It is vital that you train your sales team.
It is important to develop a pipeline that sales can close because they have the required skills. The more training your sales people receive the greater the likelihood of them being able to close leads. This means a more productive sales team and greater revenue for the business.
Make use of technology
Utilising tools refers to making use of modern technology, which has transformed the way marketing and sales operates. Failure to make use of technology will leave your business failing behind its competitors.
Generate useful customer feedback
Encourage your sales team to generate customer feedback during conversations that can be passed on to the marketing team. Ensuring there are clear lines of communication between both teams can help assist the marketing team to make decisions and use the questions that are being asked to generate content such as articles or how to videos. Reward and recognise your sales teams and individuals for exceptional feedback.
HubSpot sales tools
Software from HubSpot is a great example of the power that technology can give both your marketing and sales teams. There are a number of features that can help increase productivity and efficiency:
Meeting automation – send a link that shows availability in your calendar, so your contact can book a time that suits them. This removes the need for long winded back and forth communication to settle on a time.
Email tracking – see who opens and clicks your emails
Schedule emails – write now and send later, helping to coordinate your email effort and reduce spam
Email templates – test and measure using A/B testing to find what works and create the right template, then share best practice
Sequences – automate your follow up email depending on the action the customer takes on that specific email
Use your CRM!
If you have adopted a customer relationship management system, then it is important that all action is taken within that CRM to see the maximum benefits and avoid duplication of work and effort. Make sure that your marketing and sales people understand how the CRM works through training and understand the benefits of using it.
Support business growth with SMarketing
The lines between sales and marketing activities have blurred. It is important that your sales and marketing teams are aligned to remain successful. Ensuring activities are aligned between the sales and marketing departments should be a key part of your digital marketing strategy. Make use of technology to access in-depth data that can inform decisions and embrace sales tools that can transform your sales success.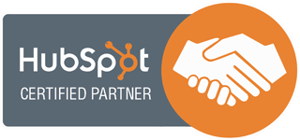 Innovation Visual are a HubSpot Partner and our team is highly experienced in HubSpot software adoptions. If you would like to find out more about the benefits that HubSpot could have for your business, then please speak to our team or email jo@innovationvisual.com