The Innovation Visual team are happy to announce that we are now working with Board Intelligence to provide ongoing bespoke digital marketing services.
About Board Intelligence
Founded in 2002, Board Intelligence is based in London and takes pride in helping boards focus on what matters through better conversations and collaboration. They have carved out a niche in developing board reports that focus on the key issues. They provide intuitive board portals, to companies large and small, for the efficient running of board meetings, which in turn drives better outcomes for shareholders, employees and clients. Automated processes in the compiling and commissioning of board packs enables their clients to save time and money. Their unique Board Portal, smart tools and in-built security systems allow for a user friendly and seamless experience and 24/7 support means international clients are as equally supported as those in the UK.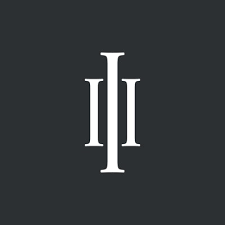 Providing Digital Marketing Services for Board Intelligence
The scope of the work to be provided falls within 3 broad areas;
Paid Campaign
Set up, optimise and manage paid media campaigns across relevant advertising platforms.
This will cover all aspects of improving and expanding Board Intelligence's paid campaigns on platforms including Google Ads, AdRoll, Microsoft Advertising and LinkedIn. It will include all of search, display, programmatic and targeted advertising where appropriate and we will also look to optimise existing and create additional landing pages where necessary.
Website Migration Support
We will support the site migration to a new platform, including organic search engine optimisation (SEO). This work will extend into defining, planning and assisting in the execution of a revised website presence for Board Intelligence. To include keyword research which will also be utilised as part of the paid search campaigns.
Deliverables within this area will include elements such as website information architecture, focused content marketing strategy, content calendar and persona enhancement where appropriate. Technical SEO, including weekly website health checks will ensure that the website is presenting content within the best technical framework from a search marketing perspective.
Digital Marketing Consultancy
Innovation Visual will provide immediate and ongoing digital marketing services to improve the attribution of activities relating to the movement of contacts through the buying journey.
Get in touch with Innovation Visual
Innovation Visual are delighted to be working with Board Intelligence and we are looking forward to making a positive impact on their business' results through increased visibility and traffic that will ultimately equate to increased leads.
If you would like to find out how we transform results for your international business, then contact our expert digital marketing team.